Alternative Workplace Solutions for Lawyers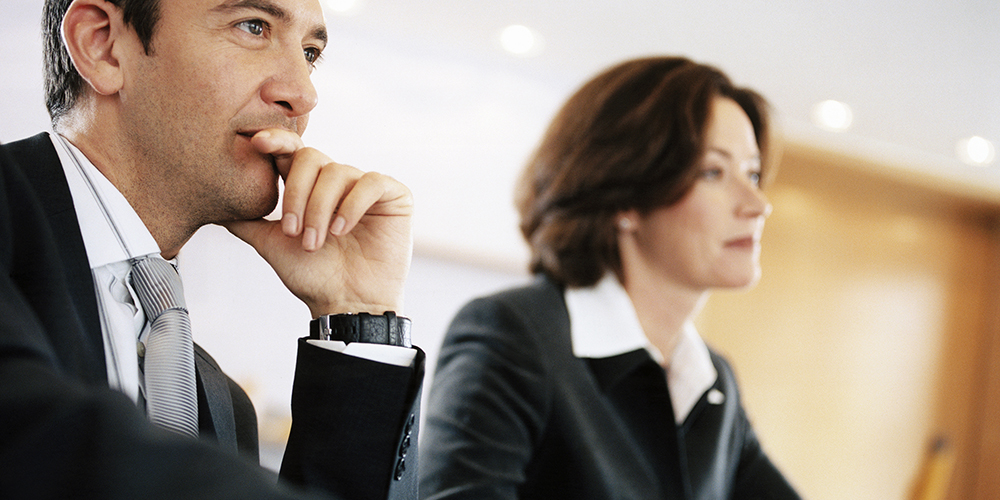 We've all watched TV legal dramas such as Suits, The Good Wife and Boston Legal just to name a few. Most of these shows feature sharply-dressed lawyers collaborating against the backdrop of an upscale, prestigious office.  While still the norm, many progressive entrepreneurial legal firms are embracing modern technology and leaving behind this traditional way of practising.
Streamlined Productivity
Unlike as shown on these TV shows, a growing number of small to mid-size litigation firms have joined a revolution-of-sorts, conducting a large portion of business through the internet, often from different cities. These innovative companies are challenging the idea that associates need to gather in a single brick-and-mortar location to perform effectively. Instead, using coworking spaces as home-base, they are utilizing state-of-the-art technology to successfully run law firms via customizable, cloud-based law practice management software.
Lower Overhead
Reaping a measurable reward for this innovation via an improved bottom line, legal firms utilizing coworking spaces significantly reduce the operating costs associated with traditional office rental…but without sacrificing any of the necessary amenities–such as access to a board room, meeting space and kitchen and lounge areas.
By avoiding the obligation to buy into lengthy property leases and circumventing the requirement for long-term financial guarantees, firms choosing to utilize coworking spaces can save hundreds of thousands of dollars every year. With technology affording the ability to work effectively remotely, there's no need to commit to a multi-year rental agreement, which often eliminates the single most expensive budget-item on a law firm's monthly fixed expenses. The cost-savings can be huge!
As well, those companies that jettison the overhead that is associated with securing traditional office space can pass those savings along to clients which affords a major competitive edge.
Affordable Luxury
Even if managing a successful remote practice, there are still times when attorneys need a place to convene. Clients continue to expect face-to face meetings, and you can't conduct a deposition in the local coffee shop! Office space may be required simply to prep vast quantities of confidential documents for court or as an area in which to further evaluate trial proceedings.  Utilizing a home-based office isn't always a workable or professional option. Hence, a shared workspace is an incredibly cost-effective solution. Attorneys and/or support staff can access upscale, fully-functional, private offices as needed for a day, a month or longer, but the business only pays for the time it uses.
Value-added Amenities
Coworking spaces offer legal firms everything a bricks-and-mortar office does, but for a fraction of the cost. Membership includes a variety of services proven to be essential to the legal profession during different phases of business. As well as internet access, conference rooms with the latest audio and video equipment, event space and experienced administrative and IT support, firms can handpick specifics like outsourcing phone calls, private mailbox rental and reception service.
Non-Traditional Workplaces
Building a successful law practice can come down to many factors. Being prepared to think outside the box, i.e. a costly traditional office set-up, in favor of a coworking space can help assure success. The Professional Centre offers a smart mix of cosharing office solutions that will deliver improved efficiency, flexibility and savings.
Global presence
When a law firm sets its sights on expanding internationally, adopting a physical presence in a cosharing space in a new city is a savvy and cost-effective way for the practice to build the business elsewhere, while maintaining base operations back at headquarters.
First Impressions
For a legal firm that's anxious to foster the right impression, it's vital that the workplace is strategically located and the space is engaging and high-end. When considering a firm's physical plant, potential along with current clients should feel empowered and motivated enough to allow you to manage their sensitive legal issues.
As real-estate prices are sky-high in most major cities, finding an affordable option can be challenging quest. And as a business with an as-yet unclear future, signing a long-term lease makes no sense. Opting for a less expensive space that's short on prestige could be detrimental for a business that's elementally founded on trust.  Securing a collaborative, cost-effective shared workspace will project that desirable air of professionalism but without the risky investment.
Utilizing a coworking space until the business is fully established offers satellite law firms an affordable base from which to grow the company while acknowledging that credibility is raised when a business card details an notable address or you schedule a meeting at an upscale financial-district location. Beyond prestige, these fully-equipped spaces include internet, phone, printers, copiers, white boards and everything else required to run a successful company.  
In-House Support
With fully-qualified Admin/IT support at the ready, small to mid-size firms using coworking spaces have access to the resources they need when they are initially establishing a presence. For nascent, or satellite firms who are often lacking day-to-day back up from 'head office', the support of a trained receptionist to greet important visitors or the assistance of a qualified secretary to field critical calls, can position a new practice for success.
Collaborative Opportunities
One of the key advantages of shared office space is access to a network of peers. For a satellite law firm unfamiliar with local markets, this community can prove an invaluable resource. Gaining insights and advice from other in-market attorneys can prove invaluable in achieving your business goals.
Scaling for Growth
Whether your law firm is considering opening one new branch, multiple practices internationally or simply relocating, proper planning, market research and a clear idea of your objectives is essential. It's just good sense to consider how utilizing a coworking space can contain your total financial investment while still maintaining your firm's high standards as it integrates into new markets. The cost-savings and infrastructure support could mean the difference between success and failure.
---
To fully explore the many advantages that utilizing a coworking space offers your legal business, contact The Professional Centre on 416-367-1055 or please click here.