Flexible Private Offices – the best solution to a COVID-19 working world?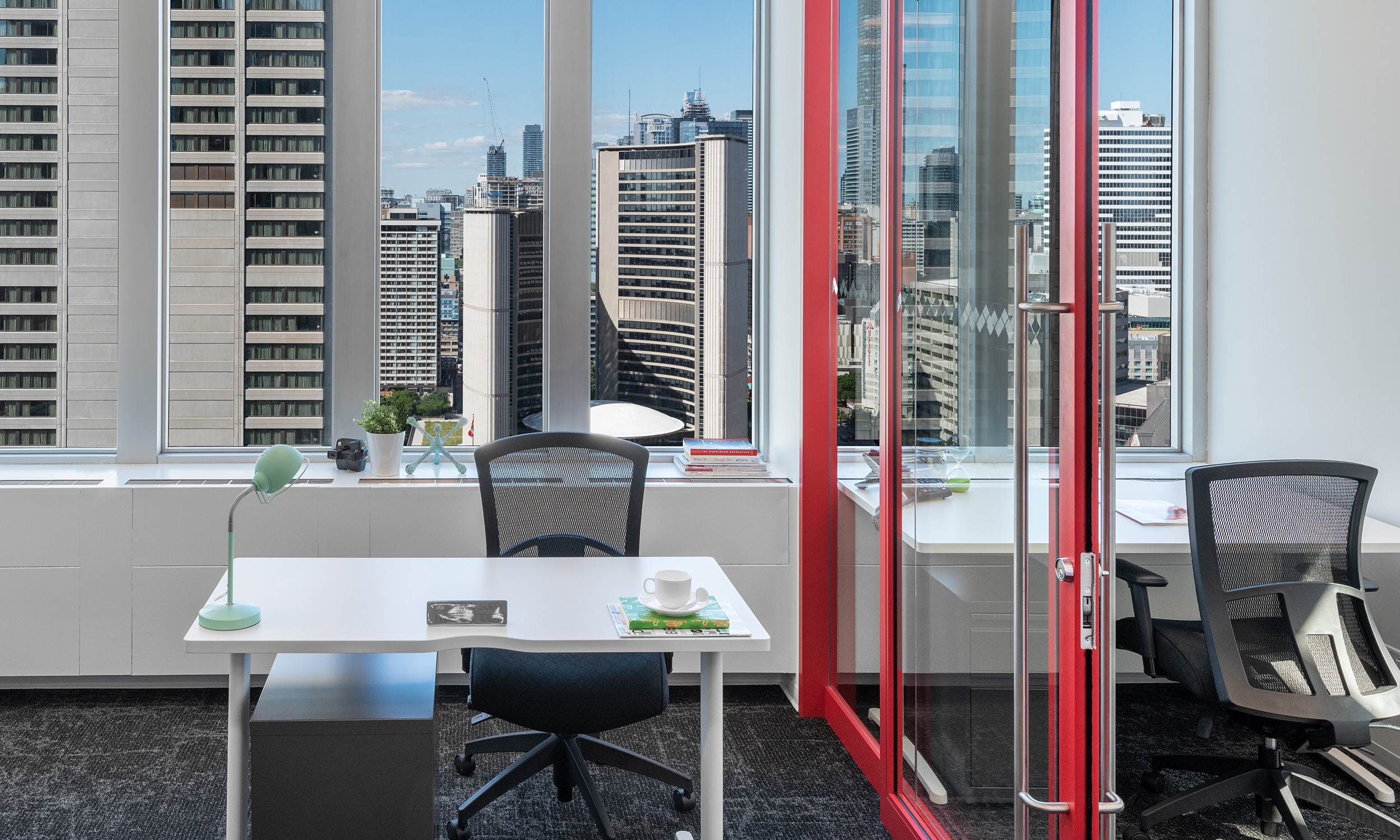 The year is 2020 and the world has been gripped by a global pandemic. As apocalyptic as that might sound, it is a reality that has turned everyone's lives upside down. Between changes to our working lives and our personal lives, everyone is being affected. Businesses must find ways to support their employees and clients alike, and with the emergence of new information every day, it is no wonder that the co-working community is buzzing about whether COVID-19 will precipitate the end of shared office spaces.
Though co-working seemed to be the new way forward for many companies, given the current world climate, it may no longer be the best option. Companies have leaned towards co-working in the past, as it provides varying rates, lease flexibility, and the security of not having to worry about office management. Co-working spaces also often include all utilities in their pricing, provide a multitude of office resources, and have on-site staff to support their members. However, the advent of COVID-19 has thrown us a curveball. In order to understand how co-working spaces are being affected, we must understand the virus' impact on workspaces as a whole.
Research shows that the COVID-19 virus spreads primarily in three ways, all of which involve human contact in shared spaces. The first is through droplets that are generated from talking, sneezing and coughing. These droplets can survive on surfaces for days, giving way to the second method that it spreads: touching a surface that has been contaminated. This exchange transfers the virus to us, as does the third method: coming into close contact with others through a handshake or a hug. It's easy to see how shared office spaces are now high-risk areas
Understandably we're worrying about our own safety, that of our loved ones and preventing potential risk exposure. For everyone, understanding how to flatten the curve is essential in managing the pandemic while continuing to live semi-normal lives. Thus the COVID-19 virus is changing the way we view shared office spaces. Although co-working provides many benefits, some are finding it hard to justify sharing space against the risk of putting themselves or others in harm's way. Most workspaces have had to shut their doors to keep their employees safe. Workspaces that remain open are encouraged to take action towards creating a safe environment for their employees and clients.
There is a clear higher risk to employees who share workstations, and co-working spaces are being greatly affected. Business owners are attempting to break leases and cancel their payments, with the fear that they may not return to their shared office space for weeks or even months.
A survey conducted by CoWorker shows that event cancellations, meeting/conference room cancellations, and membership cancellations have greatly escalated since the virus' outbreak started. Uncertainty is disrupting how people are making decisions around their professional lives, and given the government's recommendations on social distancing and isolation, companies are looking for alternative solutions.
With the constant threat of contamination existing in the outside world, many offices have instructed their employees to set up at home and find ways to go completely digital. Though this is a solution for some, it may not be the most practical.
Working from home allows for flexible hours, and with the right resources, some can conduct business as usual. However some people do not have a set workspace in their homes due to family living conditions or sharing space with roommates. Others don't have access to the high-speed internet required to conduct online meetings or be in contact with their coworkers. Working from home also makes it difficult for some to balance when home-life and work-life blend together. We are being constantly reminded these days, that the ability to work from home is a privilege and not a universal solution.
A new way forward in these uncertain and ever-changing times is the use of private offices, but with a non-traditional twist. Private office spaces that act as hybrids of the traditional office and co-working spaces offer a solution for business that cannot be conducted from home. The Professional Centre (TPC) offers private office packages that provide the benefits of a flexible workspace solution, while simultaneously ensuring the safe work environment that open offices and coworking spaces cannot deliver. These private office packages come with lease flexibility, high-speed internet and WiFi, and office resources. Responsibilities such as hygiene, cleaning, office management and finding administrative support would be tended to. Employees will have a distraction-free, professional working space and the security of knowing their needs are taken care of. Full meetings and regular work can be conducted, as a regulated and maintained list of people will be allowed in and out of the space. The implementation of private office package's rigorous monitoring will create an environment which is clean and controlled, with a diminished risk of spreading the virus.
Though the risk still exists with employees needing to commute to work and come into contact with their peers, with the successful mitigation of so many risk factors, this could be the new solution. When working from home ceases to be a productive option, companies risk losing employees or being able to continue with scheduled work. Private office packages provide the security of a regulated work environment and safety for employees. As the co-working community adapts, companies like TPC have found a new solution to the industry's ever-changing needs.
---
Footnote: Flattening the curve refers to the concept of slowing the rate of infection so that health care facilities have the resources to tend to those who need immediate care, including the elderly and people with pre-existing health conditions. If everyone abides by the government's requirements, including social distancing and self-isolating, we can help reduce the spread of the virus. This allows health care facilities to focus on the people who are falling ill. If a sudden surge of new cases were to arise, there may not be enough resources available to tend to them, and more people would lose their lives.
---
Rethinking your organization's workspace? Discover our flexibly designed and fully managed enterprise office solutions.