The Future of Work: Navigating the Post-Pandemic World
How COVID-19 Catalyzed a Shift Towards Flexible Work Environments and What It Means for Productivity, Culture, and Connection in 2023 and Beyond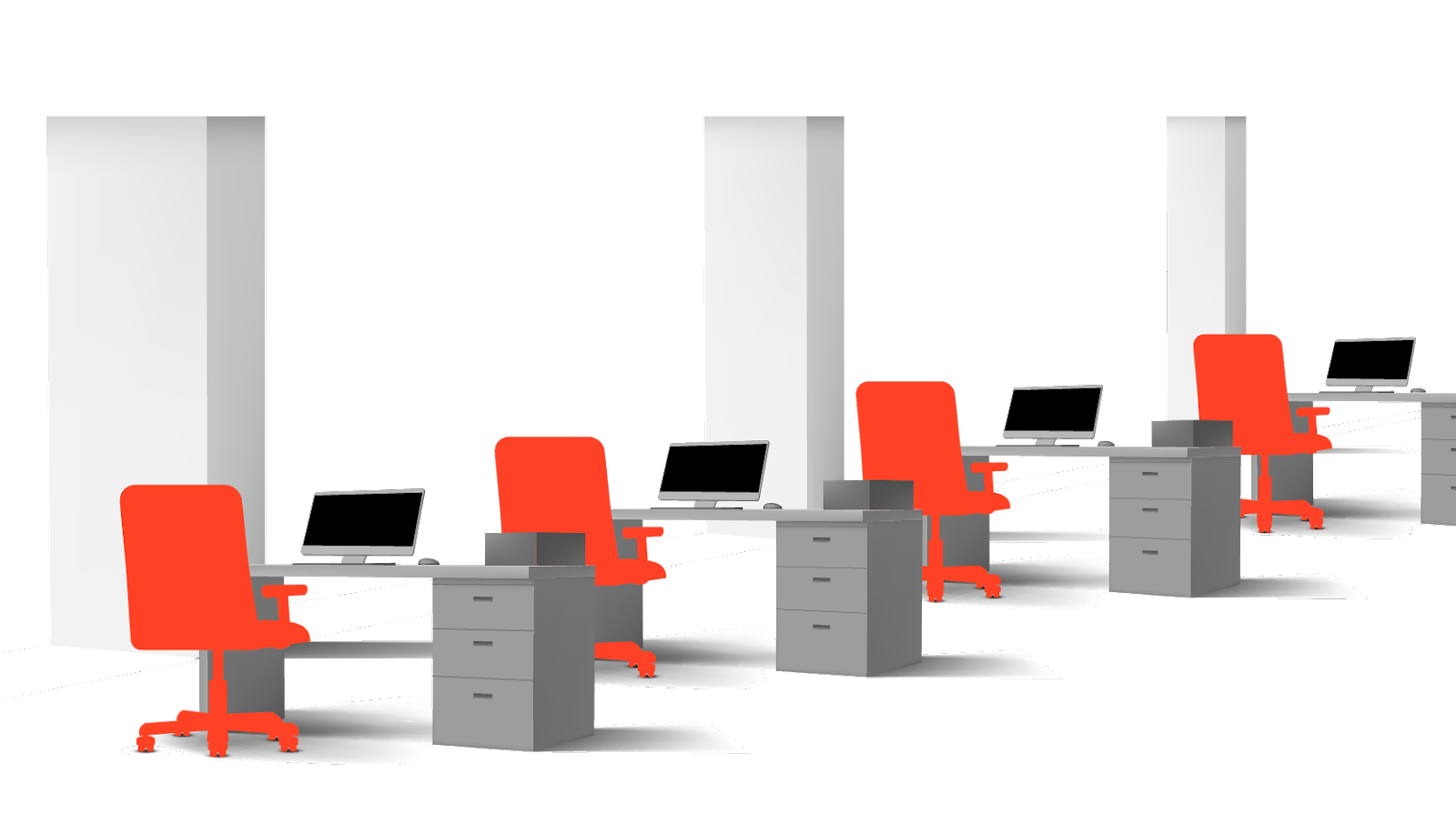 Everyone will remember the day differently: time stood still as stores closed early, businesses shut down, and everyone was sent home. Something that even the World Health Organization understood was coming. And it would change every aspect of our lives for the foreseeable future.
Now, after more than three years since that fateful day, we are still adjusting to what it means to be living and thriving in a post-pandemic world. Many people had to switch careers due to the uncertainty of their particular stream of interests, like restaurant workers and those in the entertainment industry. And those who worked in office settings were eventually guided back but in a new, virtual manner.
Working from home (or WFH as it became colloquially known) quickly became the go-to option for businesses when the uncertainty of the pandemic raged. From marketing and ad agencies to bank programming, everyone began to wake up and hop online after slipping on their robe and slippers, rather than commuting into a separate location where their coworkers and bosses were present. It was a choice many companies made thoughtfully, and mainly, out of desperation to avoid economic disintegration.
The result was staggeringly positive, in favour of the WFH choice that was made across the globe for companies who were able to transfer day-to-day procedures into a home environment. Before COVID-19, the concept of a work-life balance was popular, especially regarding WFH. It was something discussed and considered but was rather abstract and nebulous. It was only when it was a forced situation that work traditionalists started to earmark its enriching possibilities.
When you think about working from home, you are reminded of common issues that might arise, which are the same reasons why an out-of-home office soars. Workers in the past lacked structure and could not separate behaviors associated with being at home vs. being at work. Work, as an environment and space, isn't just defined as a place where you get your specifically delineated 'work' and leave. It is an area where people mingle, explore relationships, brainstorm, support, and educate. Many of the fears about working from home came from the potential lack of this socialization and general overhead observation of workflow.
But their success rate was measured during the height of COVID-19 and the influx of WFH workers depended upon a single factor worth focused consideration: Productivity. A study done in 2022 had 77% of workers claiming to be more productive when working from home, while 83% of companies saw an increase in productivity when instituting work-from-home policies. It wasn't flawless, depending upon the work and their specific life situation. For example, those with children tended to be more distracted as they tended to their needs. But at the same time, nothing would be stopping them from logging onto work if some quiet time reared its head. 
These work-from-home options continue to exist as the effects of the pandemic wane. Organizations and companies are cautiously optimistic as vaccines were curated, laws designating social bubble sizes and mask-wearing disappeared, along with contagious variants. There have been upticks of cases and steady declines since, but the panic has largely subsided.
So here's the question: what do companies who have adjusted to work-from-home policies do now, after nearly three years of putting a whole new practice in place? 
As previously mentioned, it would be fruitful for companies to largely remain the same, as they have seen the success rates of productivity and recognize how unstable our modern world can be. According to Randstad after surveying work-from-home workers in Canada, as of June 2021, 50% of employees were working from home. In the following year spring 2022, while restrictions broadly eased, 46% were in the same situation. The numbers are slightly different depending on the industry, but overall, they remain the same, into 2023.
Many of the pros of working from home outweighed the cons for people who worked for over two years from their home base rather effectively. It's a trend that continues, and has even been crowned the 'future of employment'. Parents no longer had to commute or hire babysitters when their children were sick. People could make their schedule, and thus possessed more energy and focus when it came time to get work done.
We are still then left with the question of the best option for 2023, with herd immunity established and no new, alarming pandemic follow-on wave in sight. While it will all depend upon the industry your company falls under, there is a general notion of cost-benefit analysis that covers your considerations. 
Before we look at the available options for modern workers in 2023, let's take a look at the benefits and challenges of homework according to Forbes 2023 Survey trends: 
 Benefits 
—57% of workers would look for a new job if their current company didn't allow remote work: This shows how important flexible hours have become to workers when COVID-19 forced them into their homes. 
—35% of remote employees feel more productive when working fully remote: as previously mentioned, it is the flexibility that allows many workers to thrive; less commute, more energy, and the ability to tailor their work environment suitable for their needs.
—65% report wanting to work remotely all the time: The work model had swelled in popularity. 32% prefer a hybrid modern, which will be discussed later, but blends and highlights the benefits of the two options.
—71% of remote workers said remote work helps balance their work and personal life: Work-life balance is no longer elusive. Remote work has allowed workers to see the value of both aspects of their lives, and because of it, has been chiefly an overall success. (Note that 12% reported that remote work hurt their work-life balance so keep that in mind.)
Challenges 
—69% of remote workers report increased burnout from digital communication tools: Increased access to workers in the digital age wasn't beneficial to everyone. Because of all our technological advancements, there are multiple ways in which a manager or coworkers can reach out and pull work back into the work zone. This underscores the need for work boundaries and wellness strategies, which are relatively new today.
—53% of remote workers say it's harder to feel connected to their coworkers: Lacking socialization became a problem for many people when the pandemic hit. For those who went to work every day and interacted with their coworkers, their connections seemed to plummet significantly. This highlights the need for effective communication strategies in a remote and digital environment.
There is still so much employers are learning from the work-from-home model compared to the traditional work environment model. As you can see, there are several challenges, but there are also several benefits. For many companies and organizations that want to take advantage of the WFH trend and maintain employee connection, collaboration, and general morale, a third option has reared its head: the hybrid work model.
The hybrid model of working is exactly as it sounds. It takes the best from both worlds and blends them into one unit of productivity and workplace contentment. It is going to depend upon your business needs as to whether or not you will make one a priority over the other or keep the two equally considered. Some companies will thrive better in a collaborative environment, while others will do better with dispersed freedom. Some will take both and run with it.
If it is a matter of not wanting to add the substantial expense of a permanent workspace, there are many viable options available in this modern age. These will also be the most viable options for your company because many professionals no longer apply for jobs that do not offer remote work at least some of the time. 
Flexible Office Space and the Hybrid Model: the Future of the WorkForce
Many new terms are emerging when applying hybrid work vs. traditional work. The first is that of the flexible office space, which is an umbrella term that essentially refers to various workplace environments and operations where multiple businesses are operating within the same facility. The term is associated with several other terms that can be interpreted as follows: 
—Cowoerking Spaces: Arrangements of offices where freelancers and employees from different businesses and organizations work alongside each other in a shared workspace. 
—Executive suites: These areas are usually more private than coworking spaces. Usually, whole offices or even whole floors are rented for a certain amount of time where workers from the same organization and/or company work alongside one another. Different organizations will share the same building and amenities. We at the Professional Centre fall under this category. 
—Incubators and accelerators: These spaces are usually made up of two or more variations of the flexible office spaces. They are similar to work coworking spaces but are generally geared toward the niche of technology startups and providing support services and coaching to help their clients grow as opposed to the often more established or at least independent companies you typically find in other workspaces. 
These flexible office spaces often overlap with another concept known as activity-based working. These forgo a dedicated work space for each employee and rather, offer a variety of spaces optimized for particular activities. This allows employees to move around as needed, working wherever they feel is crucial at a given time.
The Independent reports a trend of 30% of offices being rented on a flex-basis by the year 2030. Without question, these trends indicate that the concept of the rental space and the hybrid work model is the future wave. If you want to apply a hybrid model to your own business, balancing out remote work with in-office collaboration, all while saving money and limiting your company's carbon footprint, these modern options are now readily available to you. There has been a boom in them ever since COVID disrupted and will continue to alter our old concepts for work. 
Certain companies are, of course, going to benefit more immediately from certain kinds of work environments. For example, The Professional Centre, here in downtown Toronto, offers a variety of options with the goal of exceeding our client's expectations for comfort, style, and flexibility. TPC's private offices are offered for small to enterprise-level teams on either a mid-term, month-to-month, or on-demand basis. We also provide access to flexibly booked meeting rooms and collaboration zones. Additionally, we offer a spacious lounge and kitchen, a meditation or prayer room, an exercise area, an indoor bike rack, and shower rooms. We also include full reception and mail support for all members. 
And while the concept of the hybrid model continues to thrive into 2024 and beyond, virtual elements for interaction will continue to be applied. For this, The Professional Centre offers virtual office space options, where a business address and mailbox for deliveries can be rented, and a dedicated business telephone number with our receptionist can accept calls. and a host of additional executive concierge support services. This works well for remote first and WFH businesses wanting a professional image and the ability to optionally at any point upgrade to office or collaboration spaces as their needs evolve.
In summary, maintaining productivity, culture, and workforce connection is a delicate balance, but thankfully, there are many more options available in 2023, and they will continue to evolve as we professionals do. This is the silver lining of the global event that changed our lives: hybrid work is here to stay. Through the use of a flexible office, or a virtual space, combined with a flexible company policy, there is no doubt that you and your company and your staff will thrive.
At The Professional Centre, we are dedicated to providing our members with the necessary resources for success. Our offerings include top-notch amenities like high-speed WiFi, keyless access, and 24/7 video surveillance, carefully curated to foster comprehensive growth opportunities.
The Professional Centre, situated in Toronto, Ontario, offers the added advantage of allowing members to claim their rental fees as deductible expenses. This strategic move reduces tax liability and ensures a more favourable financial position.
Rethinking your organization's meeting space or workspace? Discover our flexibly designed and fully managed workspace solutions.
---
References: 
https://www.randstad.ca/job-seeker/career-resources/work-from-home/work-from-home-future/   
https://www.forbes.com/advisor/business/remote-work-statistics/#remote_work_preferences_surveys_sentiment_etc_section    
https://www.bizspace.co.uk/news/rising-demand-for-flexible-office-rentals/#:~:text=As%20The%20Independent%20recently%20reported,a%20flex%20basis%20by%202030. 
https://www.bizspace.co.uk/news/rising-demand-for-flexible-office-rentals/#:~:text=As%20The%20Independent%20recently%20reported,a%20flex%20basis%20by%202030 
https://www.mckinsey.com/industries/real-estate/our-insights/americans-are-embracing-flexible-work-and-they-want-more-of-it