Upgrade A Home Office For Productivity | Virtual Mailbox & Other Tips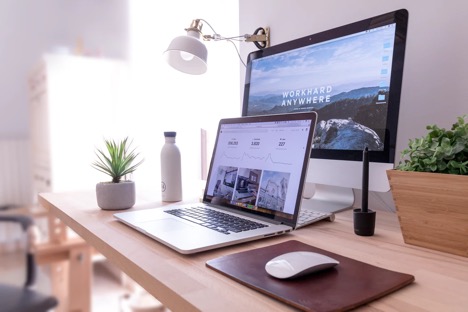 The home office is making a comeback and it's bigger than ever. Once the realm of freelancers and the self-employed, now even the biggest companies have people working from home. Today, 75% of organizations offer flexible working.
Although there are few businesses that have transitioned to entirely work from home workforces, a mix is common. While some staff may work entirely from home, others are given the opportunity to work out of a home office one or more days a week.
Of course, with all the comforts of home come all of the distractions. Although flexible work options contribute positively to productivity, some days working from home can be a challenge. In this article, we take a look at how to upgrade your home office for productivity.
The Space
One of the most important aspects of a home office is designing a productive workspace. For starters, this means specifically dedicating a space as your work area. It doesn't necessarily have to be its own room (Good news Toronto renters, you don't need to find a bigger place).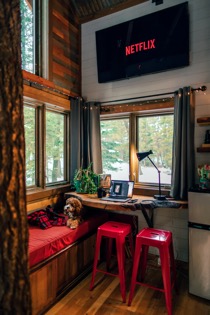 Some of the considerations to keep in mind when designing your home office include:
Organization: You want to keep it clean and clutter-free.
Ergonomics: Keep comfortable and protect your wrists, back, and neck if you're at a computer all day.
Distraction-Free: Some people can work with TV, pets, or video games in the room, some people can't. Finding out what's a distraction for you and what isn't may take some experimentation.
Plant life: A few desk plants can liven up the area, clear your mind, and improve air quality. If nothing else, they make for a more comforting, pleasant environment.
Sunlight: Bright, natural light makes a big difference in your mood, productivity, and alertness. It's why all our coworking spaces feature big windows and natural light. If you can, working near a window can really improve your day.
Equipment
The next step is making sure you have all the right equipment. Monitors, computers, external hard drives. Get everything you need on a day-to-day basis. And don't forget all the accompanying cables, chargers, and cords. Taking time to prepare your home office from the outset will save you hours of headaches down the line.
As well, consider some of the tools you need access to, even if you don't need them every day. Printing, scanning, and fax machines may not fall into your daily needs. But it's having access that matters.
People who work out of our virtual offices have access to printing and other services, as well as options for discounts on office supplies and shipping. It's a great way to increase the capabilities of your own office without having to rent expensive space.
Professional Face
It's important to put a professional face on your business. No matter your professional reputation or capabilities, the address on your letterhead matters. Potential clients and partners often see red flags when they see a home address. Signing up for a virtual mailbox is a smart and affordable solution.
You can get a professional Toronto mailing address and phone number. This inspires confidence in your business. You get all the benefits of a prime downtown Toronto office, without the prime downtown Toronto costs.
Beyond first impressions, many people prefer not to use their home address for their business. For instance, we work with a number of lawyers practicing out of their homes. They often opt for a virtual address for privacy as well as for professional appearances.
Get Out
One of the biggest rules of having a home office is that sometimes, you need a change of scenery. Spending day after alone at home can get dull and drive down productivity. Every now and then, you need to get out.
Classic options, like coffee shops, are fine for a couple of hours. But they fall short when it comes to getting real work done. Space is limited, the atmosphere is unpredictable, and you're at the mercy of public WiFi.
When it's time to change up the scenery, people with a Toronto virtual office have better options. In addition to a virtual mailbox, users get access to a professional lounge area in Toronto's Financial District.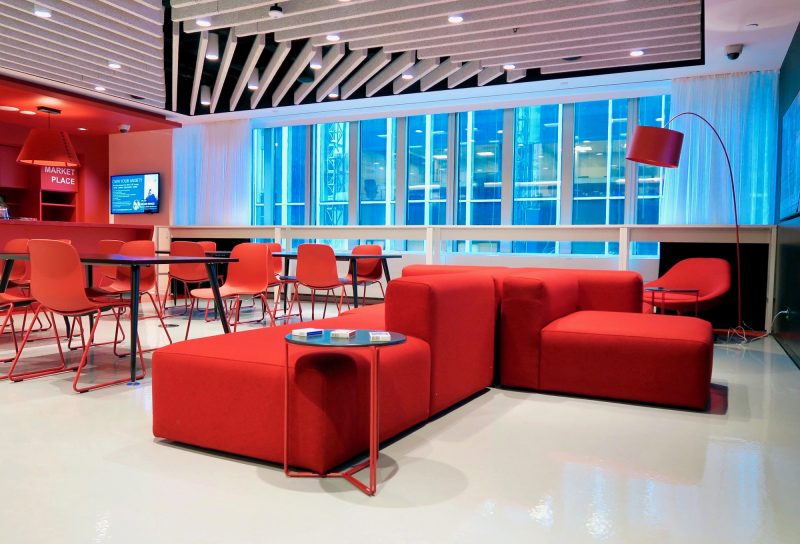 The lounge area is a professional working environment with a kitchen, high-speed internet, and all the coffee you need. It's not just an ideal place to get work done outside of your home office, it's also great for networking.
As well, they offer access to professional meeting rooms.
Meeting Room Rentals
Virtual office users have access to priority bookings and discounted rates for meeting room rentals. It's another great way to impress clients. The modern designs and technology give these rooms a huge appeal. Even large enterprise companies are renting meeting venues from these spaces.
Business Support Services
For any home office, and especially with small teams or one-person businesses, support services are important. They don't just help sell your professionalism, they increase your capabilities.
Finding on-demand business support services makes your business more agile, without having to hire and train employees, or pay expensive contracting fees.
A virtual mailbox gives access to all sorts of on-demand services. For instance, a virtual receptionist can answer and forward calls. As well, there is a whole slew of on-demand secretarial, payroll, and bookkeeping options.
For whatever support you need, it helps to know you have access to the affordable, readily-available services. It takes more off of your plate, so you can excel at the work you love.
Upgrade Your Home Office Today
Upgrade your home office today with no risk. One year and month-to-month virtual office plans are available to anyone. Discover the quickest, simplest, and easiest way to upgrade your home office for productivity.