How COVID-19 Has Changed The Way We Work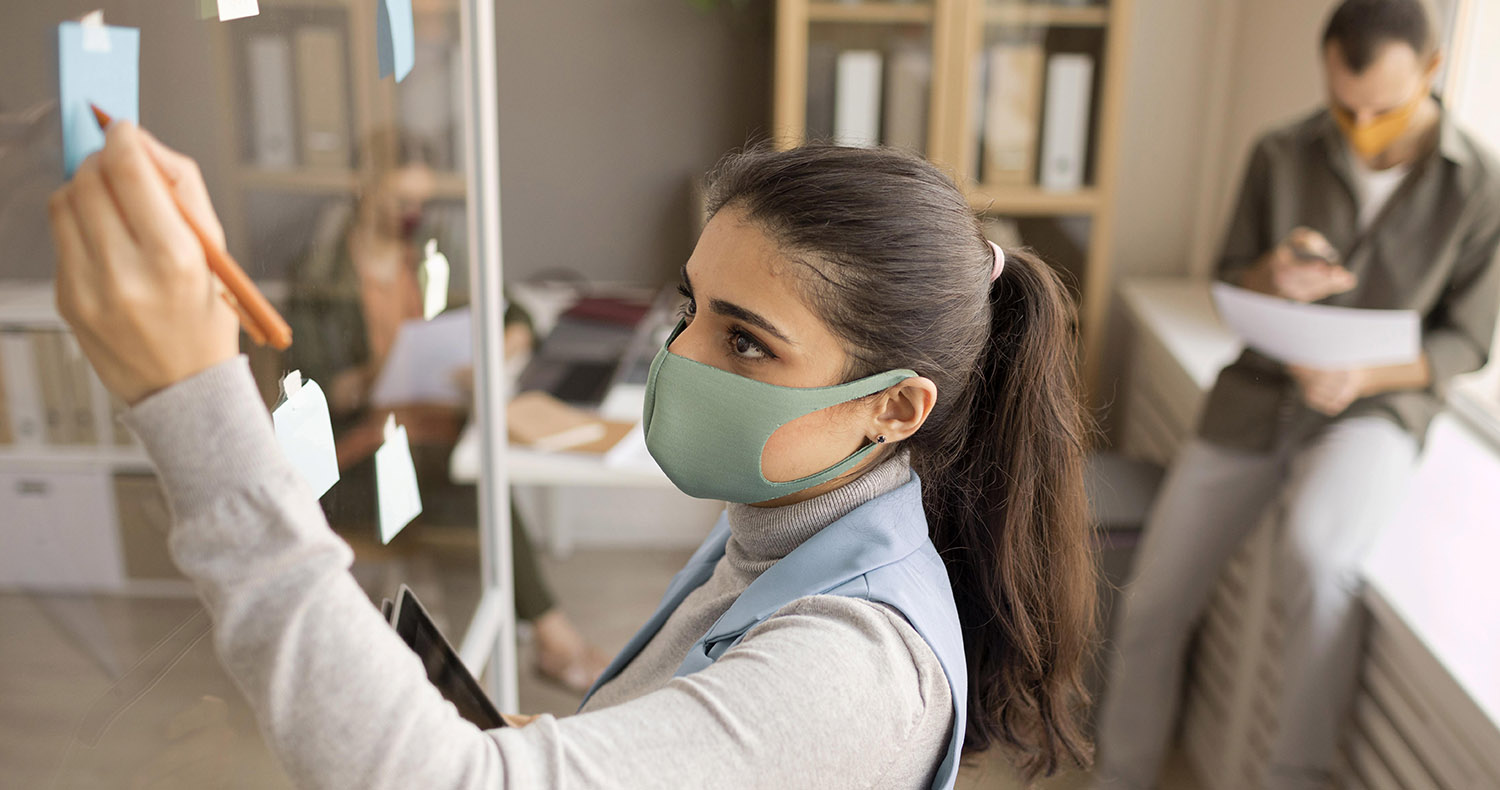 It's been a long year. Remember back in March, when we thought this was all going to be over in a few weeks? Well, 8 months later, it seems like we are finally at a stage of accepting the pandemic's long-term effects on society. These changes will likely exist for several years, and the landscape of the working world is going to look very different. 
People may feel nervous about the idea of long-term change, but try to remember that, on a global scale, we've lived through several societal changes over the last few decades. Through mass-tragedy or mass-fortune, technological advancements, politics, natural disasters and more, many of our systems of communication, travel, and work are now permanently altered. This is just another one of those shifts that occurs across the course of our lives.
Work-From-Home:
The first and most obvious change is that remote work is now the norm. Most of the workforce – excluding essential workers – have found ways to make work-from-home accessible for themselves. Forward-thinking professionals are now investing in home-offices. People are taking the time to buy the necessary tools (desks, chairs, laptops etc.) to ensure that, regardless of the future, they have a proper workspace in their homes for when they need it. Some are finding a lot of benefits in working from home, especially those with children or other daily commitments. 
The freedom that has come with remote work is going to be difficult to let go of and, even as offices reopen and welcome their employees back, some will still opt to work from home for at least part of the week. There are also those who are struggling with WFH and will want to return to the office as soon as possible. These shifts are forcing companies to adopt the new hybrid work model, which incorporates both partial WFH and partial in-office work.
Workspace Redesign:
The majority of larger companies have said they expect to open their offices in 2021, depending on the ebbs and flows of the pandemic. When offices do reopen though, we will see a massive shift in how they look and operate. Plexiglass, reduced capacities, and physical distancing markers are just a few of the physical changes that will need to be in place before people return. COVID-19 screening procedures and temperature checks will be standard until a vaccine is finalized and accessible to the general public. Another change is that, though open-plan offices were previously making headway as the new "it" layout strategy, the safest way forward will follow a more traditional model of having private offices that are regulated and safe for employees to use. Most flexible workspaces have already begun the process of transforming their spaces to be COVID-19 safe.
The Professional Centre, as an example, has already installed plexiglass in all common areas, placed air purifiers throughout their floors, and ensured the floors are key card accessed only. Masks are mandatory, all members and guests have to fill out a COVID-19 screening survey before entering, and everyone is required to inform the on-site staff of any risk of exposure or positive tests. This has all been done to ensure that anyone using the space is as safe as possible.
Flexible Workspaces:
It seems that the flexible workspace industry will take the lead in safe workspaces for the foreseeable future. Companies are understandably hesitant to consider the financial commitments of traditional office spaces and long-term leases, especially without knowing how many employees will return to the office. There's also the financial commitment of having to prep and ensure that their space is safe for a return to work. This is why flexible workspaces are the ultimate solution for the new hybrid model of work. 
With countless different sizing options, from individual desks to 100-people sized offices, there is a solution for every need, at lower costs than traditional office space. One solution is to rent an office that is smaller in size (and therefore a better financial choice) and have a larger team come in on a rotating schedule. This means the team will be able to choose when they would like to work from home and when they will come into the office. It allows them to work together for part of the week, and it ensures that there are never too many people in the space at the same time.
Work Flexibility:
COVID-19 has also brought about several philosophical changes to how we view both office culture and work-life balance. The most recently discussed is the traditional 9-5 model of work. With remote work, there came the realization that we don't necessarily need to show up to work at 9am and leave at 5pm. Working from home has allowed people to incorporate freedom to their workdays, taking breaks to run errands and attend to personal needs. People are now shifting their hours to start and end later. It does not mean that we're working less, but just that we are choosing when we can work most effectively. Redefining the "workday" has brought a newly-found freedom to people's lives.
Changing How We Measure Productivity:
Because of this change in what constitutes "working," we also need to develop new ways to measure productivity at work. Previously, it was generally measured by who showed up at the office and sat at their desks all day. Now, though, with everyone separated and physically unaccounted for, team leaders are having to revisit how to hold their teams accountable for their work. New deliverables, key performance indicators, and regular check-ins need to be set up for distributed teams. Allowing employees to have flexibility in their hours means that we need to check in about the level of performance, instead of simply checking that they have shown up.
Redefining "Leadership":
COVID-19 is also changing the way we view the word "leadership." Living through a global pandemic is a new experience for absolutely everyone, managers and team leads included. The universal leadership advice is that they need to "put their own oxygen masks on before helping others." Leaders first need to discern their own parameters around how to cope and take care of both their professional and personal needs. Once they have figured that out, they can then address everyone that looks to them for guidance. 
Post 2020, leaders need to have constant open communication, even when they are unsure of how to proceed. They need to be open to critique and concerns and be flexible in how they address others' problems. Humanity is an essential characteristic to being a good leader these days. Learning how to address each team member as human with their own stresses and feelings about the pandemic, is a vital part to their roles these days.
Yes to Casual Dress:
A fun aspect of our new working world is that casual dress is now normal for most fields of work. With everyone working from home for months on end, the need for formal dress has
disappeared and people are now able to wear whatever they want (within reason) in
meetings, interviews, and when addressing their staff. Seeing each other comfortable in our homes has brought a sense of compassion to work, and though the option for formal dress is still there, it is no longer required.
Less Travel:
Unfortunately, we are going to have to write off work-related travel for the time being. A positive to this is that the technological world is evolving faster than ever to accommodate for long distance relationships. However, this also means that people cannot hold in-person conferences,travel to clients, or travel for work in general (unless it is essential). 
New Technology:
But fear not! The future looks bright and maybe soon we shall be using tools like VR to add an extra sense of friendliness to our virtual replacements for travel. Tech companies are working hard to develop new software and programs that make virtual work more efficient for distributed teams. We're all looking for new ways to bring humanity to our work every day. Maybe we want to send a video message instead of sending a memo. Maybe we host more virtual lunch hours for staff to get to spend some quality time together. 
Despite how isolating things feel right now, remember there are plenty of reasons to be hopeful about the future!
---
Rethinking your organization's workspace? Discover our flexibly designed and fully managed enterprise office solutions.