How To Maximize Privacy In A Coworking Space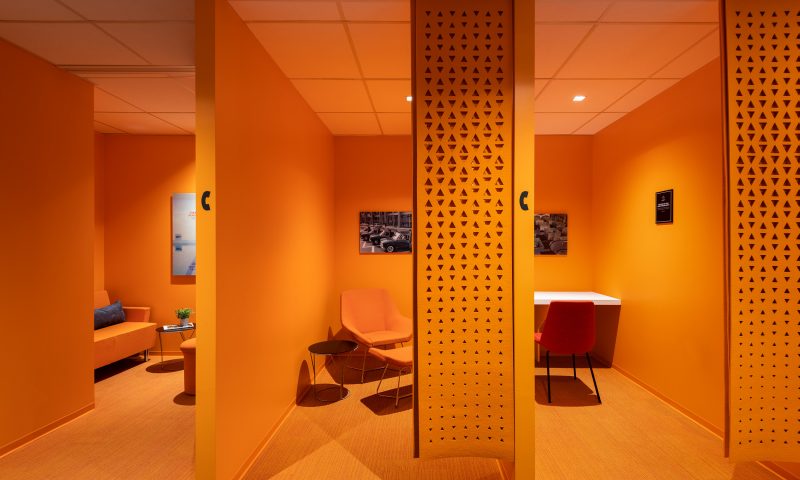 Coworking has taken the business world by storm. It's effective, it's trendy, and it takes all the best aspects of the new sharing culture. For some, however, all that sharing is a cause for concern.
To address those concerns, we're providing a few easy tips for maximizing your privacy while working in a coworking space.
---
Digital Security
Estimates believe that by 2021, cybersecurity will cost business $6 trillion per year in aggregate. And half of all cyber-attacks are against SMBs. For all businesses, whether in a traditional or coworking office, digital security matters.
Password Managers
Companies in coworking spaces are notorious for being at the forefront of industry trends. In theory, this should help keep them abreast of security risks, but it can come with some drawbacks. For one, they tend to sign up for a lot of tools, services, and demos.
Keeping track of all those different passwords and usernames is a lot to keep in your head. So, too often we revert to just using the same combinations over and over. This puts your digital security at risk.  If someone figures out the password once, they can access all your software.
A good solution is to use a password manager. This gives you an easy solution to store your passwords in one secure location. So you can vary up your passwords without fear of forgetting them, or of getting hacked.
Cloud Tools
Cloud software also helps protect your vital information, without compromising efficiency. It gives you a secure platform to store important documents and files that you can access anywhere, on any device.
As well, in the true coworking spirit, the cloud makes it easy to collaborate with your team. It allows you to share access with specific people, allowing them to review, access, or edit files. It's not only great for coworking privacy, it's also ideal for productivity.
---
Privacy At The Desk
Of course, not all privacy concerns live online. Nor are they all security-related. Sometimes, you just want your space to feel a little more like your own.
Privacy Screens
If you have a nosey desk neighbour or simply want to have your space a little more defined, a privacy screen may be your best bet. These screens come in all sorts of shapes, sizes, and types. From full cubicle style screens to ones that sit on your desk, just high enough to block your monitor.
There are also less, formal screens you can use. For example, a desk plant can increase your coworking privacy without making it look like you're trying to keep others out. As well, they add other benefits like filtering air, emitting pleasant aromas, and inducing calmness.
Filing Cabinets
Filing cabinets are another good idea for your personal privacy in a coworking space. Getting one with a lock not only helps you organize your files, but allows you to feel secure when leaving equipment in the office overnight.
---
Technology
Privacy tech doesn't just protect you online. Many shared office spaces also leverage physical technology for better privacy.
For instance, cloaking technology is becoming increasingly popular for meeting rooms. They place a strip on the glass that prevents outside viewers from reading the screen during presentations. 
This lets your meeting space have big windows, for a more open feel, without sacrificing privacy. As well, it can make any clients or investors you meet with feel more secure.
---
Private Office Space
You can also rent private office instead of open space in coworking offices. These offices are available for teams or for individuals. They let you enjoy the best of both worlds. You have access to all the amenities and collaboration of an open office, with the privacy of your own space.
This is especially useful for teams that make a lot of phone calls or deal with private or secure information.
---
Book A Tour In A Downtown Toronto Coworking Office
At the Toronto Professional Centre, we understand that coworking privacy is a major concern. We take great care to create spaces that are functional, secure, and comfortable. 
Our diverse range of open and private office space can fit the needs of any size or type of business.
Book a tour today and discover the benefits of coworking with TPC.