Is Coworking Dead?
Part 1 – Top Three Questions about Coworking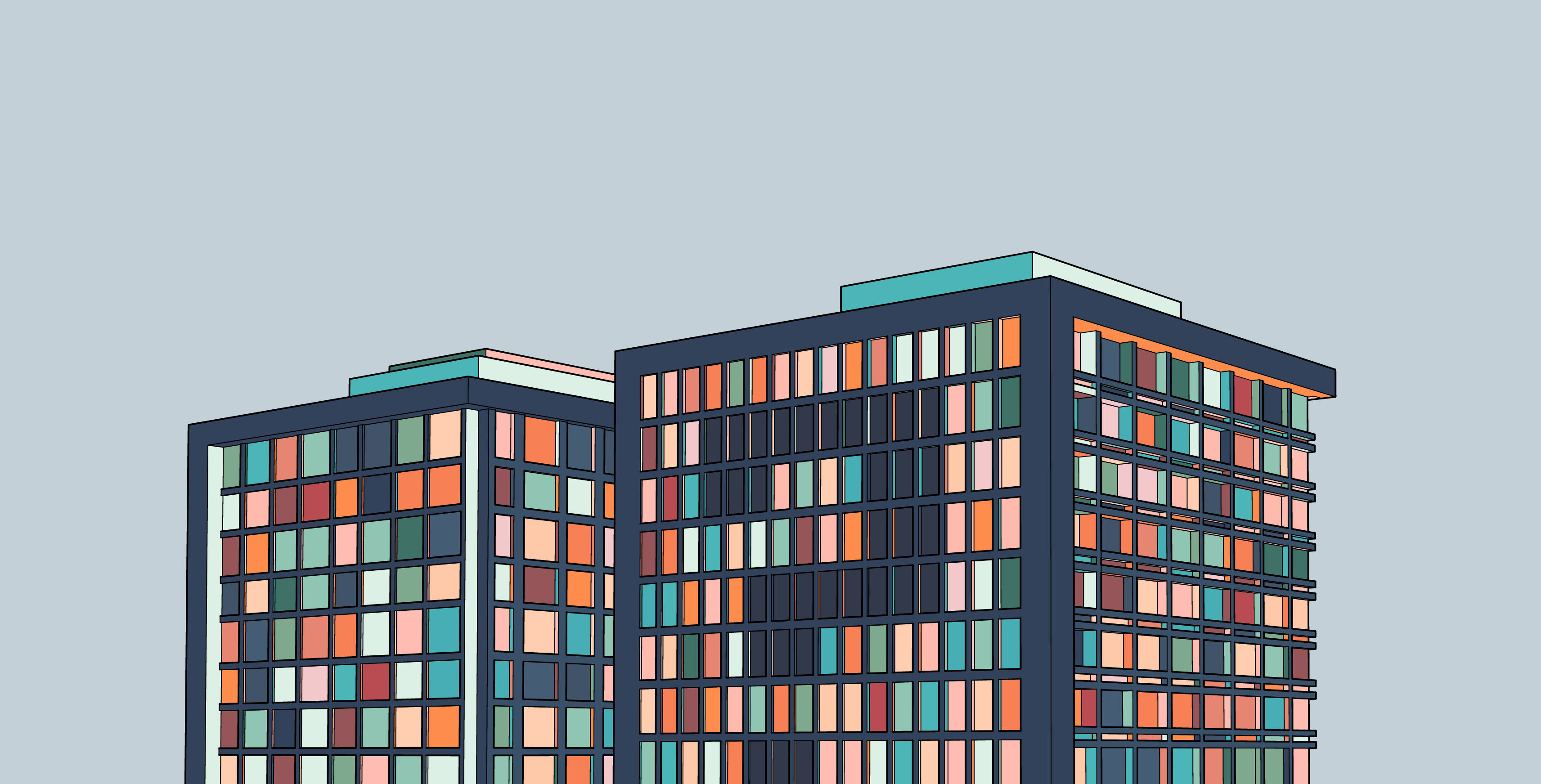 Curious about coworking? Interested in learning more about its history or what it is, exactly? Chances are, you'll turn to Google for the answers to your coworking-related questions (or, you could simply read our helpful blog posts ;)).
Turns out, "Is coworking dead?" is the most-asked question on the Internet today about coworking.
With over 63,000 searches per second conducted on Google alone on any given day, the Internet's search tools have become a window on the world's collective thirst for knowledge – the good, the bad, the useful and the downright bizarre.
In fact, Google has accumulated so much data based on users' search terms that it can even predict your question. The queries displayed through this "autocomplete" function reflect the search activity of all web users and the content of web pages that Google has indexed over time – generating a host of hilarious memes and head-scratching "autocomplete fail" websites.
That said, much insight can be gleaned from uncovering Internet users' most popular questions about a given subject – such as coworking.
In this series of articles, we look at the top three "Is coworking ….?" queries as determined by answerthepublic.com and Google's Keyword Planner – two particularly useful tools to leverage when trying to gauge the public's take and interest on a particular subject.
Let's start with the number one hit: Is coworking dead?
Coworking Dead? Nothing could be further from the truth.
If anything, coworking, shared offices and flex spaces – arrangements where small businesses, freelancers, startups and remote workers can rent a desk or a furnished private office with all the amenities of a professional workplace – seem to be popping up everywhere. In fact, the demand for this type of workplace is growing by the day.
It's predicted that the square footage allocated to flexible or coworking use will grow to 10-20% of total U.S. leased space in 2030 and 30% globally in corporate real estate portfolios.
In fact, the need for more office space flexibility is driving a structural shift in the leasing market. While traditional office uses are shrinking, flexible spaces (coworking) are growing their share: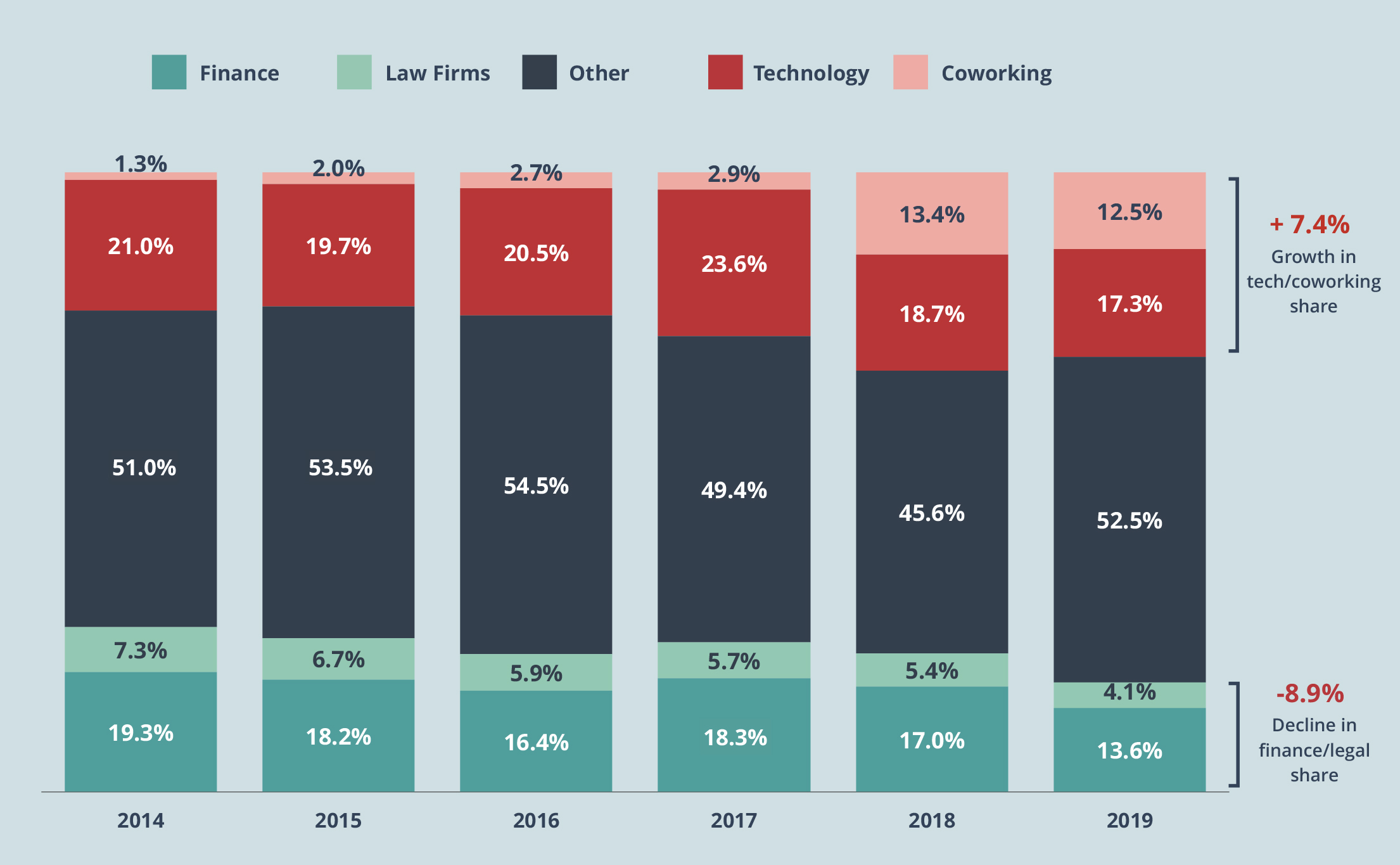 Hang on – what about WeWork?
Some of the chatter about coworking's potential demise may stem from recent events surrounding WeWork, one of the first and perhaps the best-known shared workspace company. After an impressive run of growth and expansion, much of it financed by Japan-based Softbank Group Corp., WeWork faced some serious difficulties in 2019, including a cancelled IPO and the resignation of its CEO and co-founder, Adam Neumann.
Though the future of this particular company may be uncertain, it is not representative of the industry as a whole. Overall, WeWork has had a rather positive influence on the coworking phenomenon, introducing millions of people worldwide to shared workspaces – individuals who may not have otherwise considered coworking as an option.
Everything is changing.
The world of work continues to evolve at a steady pace, setting the stage for increased growth and adoption of the coworking business model.
With Canadian jobless rates hovering below 6 percent, and candidates essentially demanding flexible work arrangements, coworking has become an excellent strategy for both attracting and retaining highly-desirable talent. Significantly, coworking also facilitates a company's ability to seamlessly hire top talent in different locations without securing dedicated office space, which drives company growth and profit.

83% of workers feel that flexibility is a factor when choosing between similar job offers.

70% of workers feel that choice of work environment plays a key role in evaluating work opportunities.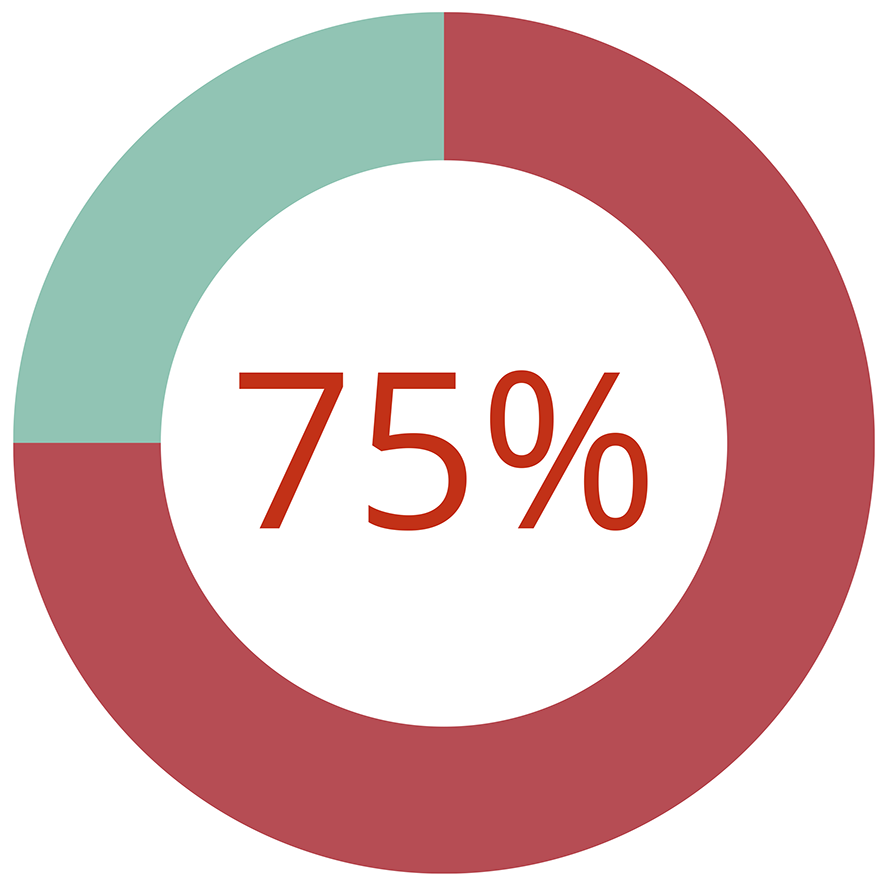 75% of companies are introducing flexible working in order to reduce staff commute times.
Coworking has become the preferred workplace for a workforce that values agility and demands an enhanced work experience. By the end of 2018, approximately 1.7 million people worldwide had utilized a coworking space. As traditional commercial real estate options — with their inflexible leasing arrangements and sky-high rents — are proving ill-suited to meet the shifting demands of today's working community, coworking is a trend that is definitely forecast to grow:

30%
MARKET SHARE
By 2030, project 30% of corporate real estate portfolios (globally) will be coworking or flexible space.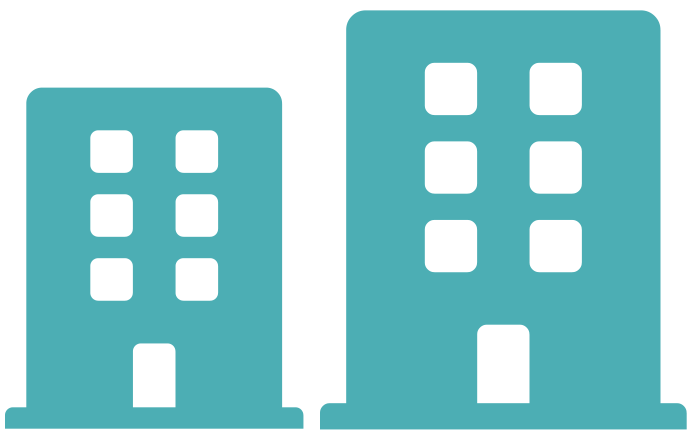 23%
ANNUAL GROWTH
Flexible workspace has grown at an annual rate of 23% since 2010 and is now the primary growth driver in the U.S. office market.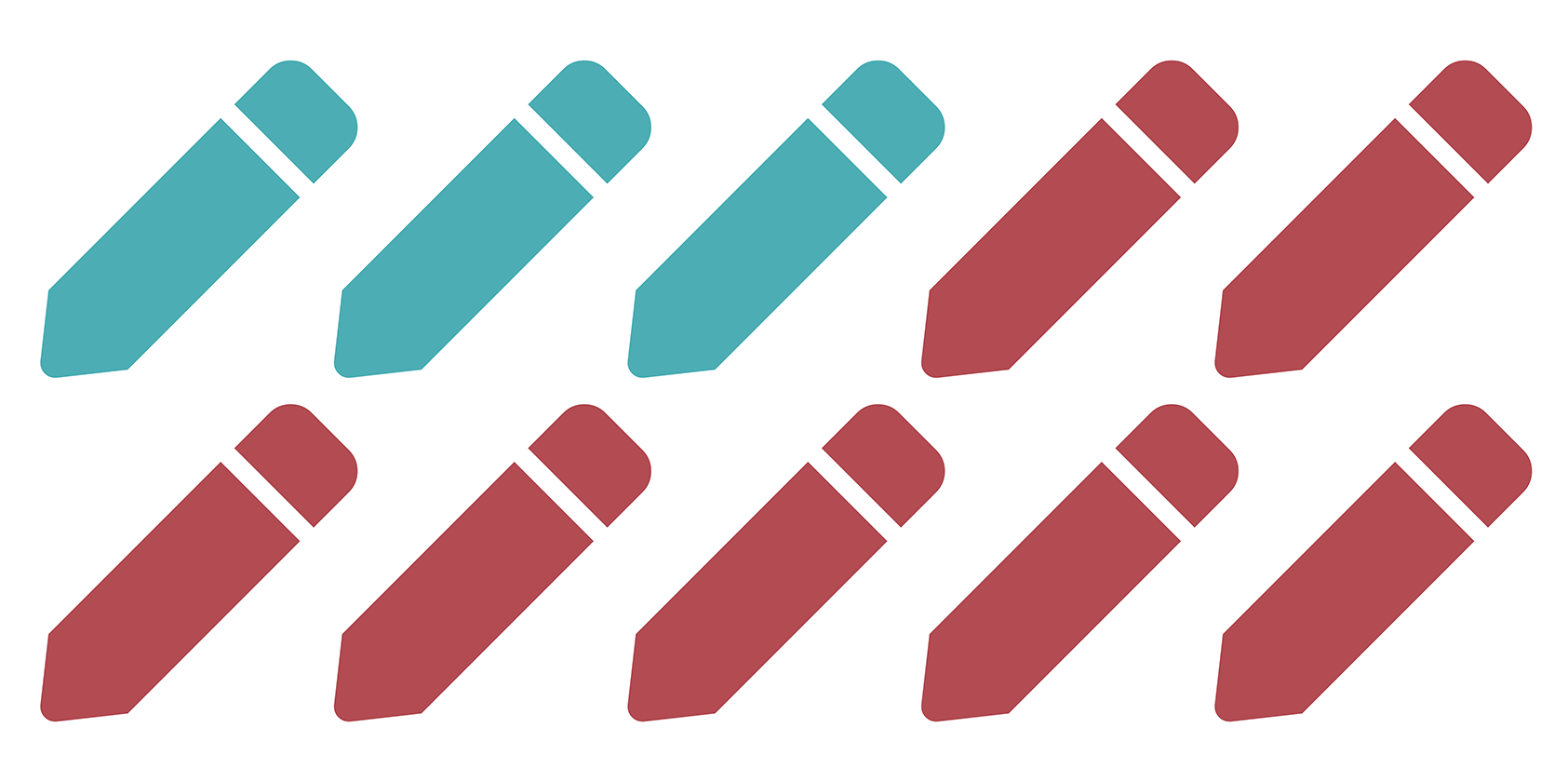 29.4%
OF NEW LEASES
Flexible workspace accounted for 18.1 million square feet, or 29.4 percent of new space that was leased in the United States over the past two years.
As workers' expectations change and business realities underline the need for alternatives to traditional office space, employers are responding by becoming more flexible and embracing more innovation. This includes adopting coworking as a win-win solution.
Is coworking dead? Just the opposite. Coworking is alive and well, and all signs indicate it is here to stay.
---
An early adopter of shared workspaces, Toronto continues to be a fast-growing coworking hub. The Professional Centre (TPC) has been leading the way with flex office space options in the heart of the city's financial district since 1987. Book a tour today to check out our premium coworking space where more is standard.
Stats from global research by Deskmag and Deskwanted and JLL