Make Your Meetings Matter: 10 Tips For More Engaging Meetings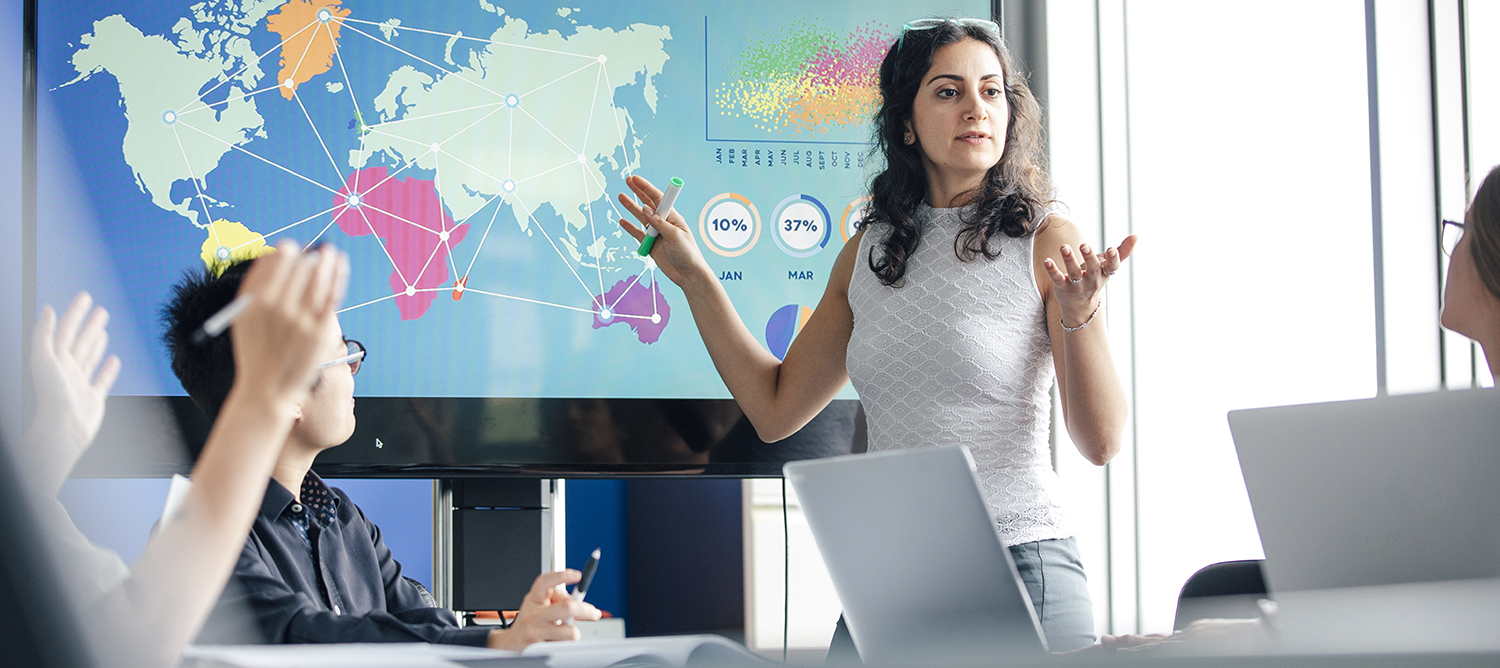 "The world is run by those willing to sit until the end of meetings." – Hugh Park
Some days, it seems like meetings are universally hated. They're too long, they're too boring, or they're too pointless. But the truth is meetings matter.
Meetings get everyone on the same page, sharing ideas, and push productivity forward. If you really want to make them effective, however, you need to find a way to make your meeting pain-free. To help, we put together 10 simple tips for more engaging meetings:
1.   Keep it Short
A meeting should only be as long as it needs to be, otherwise, it goes off track. P.T. Barnum's "Always leave them wanting more," applies to meetings well. When a meeting goes too long, people lose focus and interest. This leaves them dissatisfied and it can feel like you're wasting their time.
For some meetings, like a daily scrum, you can even use a countdown clock to stay on task/on schedule.
2.   Have a Plan
If you want your meeting to run smoothly, you should always have a plan. Know what you want to achieve with the meeting, outlining clear goals. As well, preparing an agenda can help guide you through what needs to be discussed. It's a great way to stay on task and keep the meeting moving.
3.   Smart Scheduling
In a busy office, scheduling is the first hurdle of any meeting. You need to make sure the meeting doesn't conflict with others' schedules, and that a meeting room is available. This is a little easier for standing meetings, since people know to plan around them. But booking them on the fly is more of a challenge.
Where possible, it's worth trying to schedule them away from other meetings. If someone has a pressing call or meeting coming up right after yours, they'll be distracted and won't focus on yours.
4.   Use Technology
Visuals and presentations can do a lot for making meetings more engaging and interesting. Take advantage of meeting rooms with screens to use video and powerpoint. These help you leave a lasting impression and maintain their attention.
5.   Engage People
A good meeting isn't a lecture, it's a discussion. While one person needs to be clearly running the dialogue and keeping it on task, you should involve the participants. Deliberately engaging people, asking them questions or for example, keeps them interested and involved.
6.   Invite Only the People Who Need to be There
You may not want to exclude people. But the truth is, if someone doesn't need to be in the meeting, they'll feel that you're wasting their time. This can leave a lot of dissatisfaction and their negative energy can distract others.
The exception is people who can learn from being at the meeting. For instance, an intern or new employee may not have a lot to add to some meetings, but they may be able to benefit from the experience. A good learning experience is a worthwhile reason to invite someone to a meeting.
7.   Feed Them
You don't need to offer food for every meeting, especially short ones. But, if you're having a meeting through lunch or a long morning meeting, consider catering. When people get hungry, they get distracted. When you feed them, it leaves positive feelings and can increase participation. It's a nice reward for going to the meeting.
Even having snacks out can go a long way. At The Professional Centre, we can handle arrangements for catering in all our meeting room rental spaces.
8.   High-Quality Audio/Video
This is especially important if you have team members conference calling in by phone or webcam. Good audio/video technology in a meeting room prevents dropped calls and unclear audio.
Having to ask people to repeat themselves constantly is detrimental to communication and takes away from your meeting. Clear, fluid communication tools keep things moving along without a hitch.
Note: If using webcam communications, make sure your meeting room rental has high-speed internet.
9.   Comfort
Comfort is another important factor in meetings. The longer the meeting goes, the more important this becomes. It's worthwhile booking a meeting space with ergonomic seats and lots of natural light. These help to reduce distractions and keep people engaged.
10.  The Minutes
Like a story, any good meeting needs an ending. At the end of your meeting, wrap it up. Review what the meeting accomplished, as well as any plans and timelines moving forward.
This has a dual purpose. Most importantly it helps you get the maximum benefit from the meeting, ensuring that it generates results and a clear plan of action. As an added benefit, it also leaves people feeling like the meeting accomplished something, increasing their enthusiasm for future meetings.
For more meeting tips, check out our Client Meeting Checklist!
Bonus Tip: On Demand Meeting Rooms
It's not just coworkers and freelancers who benefit from booking on demand meeting rooms. More and more often, even companies in traditional offices are turning to on demand meeting room rentals. It's a great way to avoid overbooked rooms, and lets you have a fully upgraded, well-designed space for your most important meetings.
Book a meeting room rental in Toronto's Financial District today!