Present to Post-Pandemic: The Benefits Of Flexible Workspaces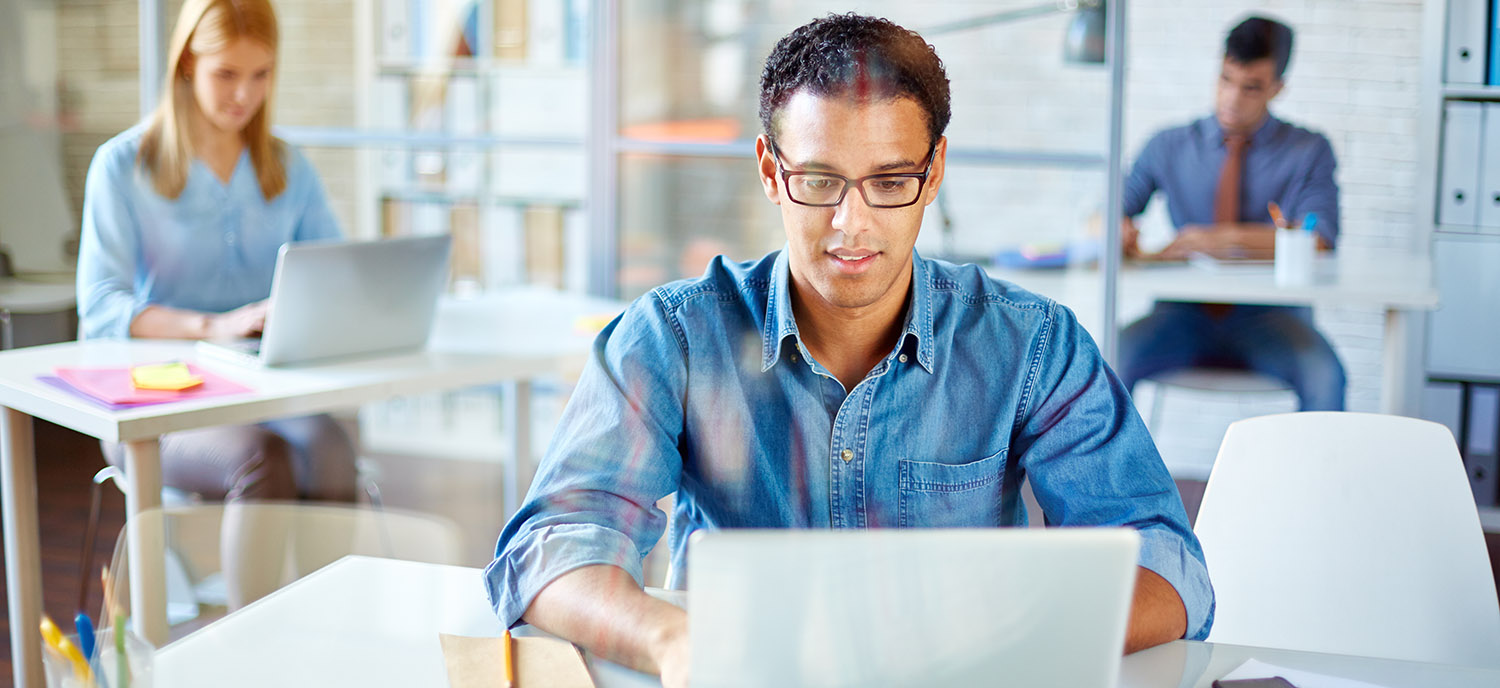 The flexible workspace industry understandably took quite a hit at the start of the pandemic, seeing an instant drop in memberships and events. A survey conducted by CoWorker in March 2020 showed that when the pandemic started, 71.04% of spaces experienced event cancellations, 65.99% saw meeting and conference room cancellations, and 34.68% saw membership cancellations. It also indicated that new tenants were delaying move-in dates and many members instantly stopped using their spaces. Anyone who could work from home opted to do so as an immediate safety measure. No office, traditional or not, was initially equipped for a global pandemic.
However, as more information comes out each month, we are now better prepared to weather against the virus. There is no way to mitigate the risk of contraction completely, but our knowledge of how the virus spreads is constantly evolving and serves to help us stay as safe as possible. Cities are slowly opening up again, physical distancing measures are being worked into all public areas, and thus, flexible workspaces are welcoming their members back. It is now widely believed that flexible workspaces will make a comeback during the pandemic and will be a better solution than traditional office space. 
Pre-Covid Benefits of Flexible Workspaces:
Finances + In-Office Perks
Flexible workspaces have always been a financially viable option. From individual entrepreneurs to enterprise businesses, there is space for everyone at lower costs than traditional office spaces. We have seen that the amount of choices available generates happier clients because they allow businesses to customize their rented space for their specific needs. Having a variety of sizing options and lease flexibility eases the stress that relates to renting office space. Flexible workspaces also take care of maintenance, cleaning, and general upkeep, which allows members to reduce their spending. Spaces often provide food and coffee, host events, and sometimes even supply support staff for businesses. These in-office perks are usually built into a packaged price. The events hosted by the spaces can also take a lot of financial pressure off of a company, because they know their space will provide collaborative and team-building opportunities.
Networking
Across the board, networking has also been one of the top benefits. The networking opportunities that exist within a shared space have a positive impact on businesses, as smaller companies have the ability to network with larger ones and local connections can be made between different industries. Business opportunities are literally around every corner. Sharing a space helps harbor creativity, growth, and innovation between businesses. It also allows for networking on a smaller level. People can find others with common interests and have the ability to stretch their personal and professional network beyond just their immediate team.
Community
Cultivating community comes next. Community has always been an intrinsic aspect of the flexible workspace industry. With a variety of interesting businesses, from new tech companies to established Fortune 500 brands, working in a space together, the opportunity for fostering connections expands. These spaces are known to present innovative ways for their members to get to know each other, potentially collaborate or partner, and ultimately help one another succeed. These interactions and relationships form a sense of belonging to something larger. Opportunities to learn through workshops, thought-leader seminars, and celebratory events helps foster the sense of community that can be lost in traditional office spaces. Flexible workspaces have always pushed for collaboration and unity, rather than competition.
Freedom 
Another benefit, on an individual level, is that people have the choice of location. With so many different spaces available, there will be one close to you that will fit your needs. 
Clutch conducted a survey to see what the universal top 5 benefits of the industry are. The results showed that 94% people said that their in-office perks generate the most value. The results went on to show that 57% of people love the convenient location of their workspace, 55% love the networking opportunities, 53% love the increased flexibility based on their needs, and 51% say they love the sense of community that comes with their membership. 
Reasons to Return to the Office:
We have said it before and we will say it again: working from home is not a universal solution. For some it has provided benefits, but as the pandemic continues, we have heard more and more people say that working from home has had a negative impact on their productivity. 
Prior to the pandemic, remote work was considered a job perk and we often heard people wishing they had that luxury. However, when remote work became the only solution for many, some struggled to adapt. Enterprises such as Twitter have stated that their employees may never have to return to the office and Google has suggested remote work is here to stay.
However, many people are working alongside partners, family members, and children. This results in the growing problem of remote-work burnout. Mental health is one of the most commonly heard phrases when discussing the isolation that COVID-19 has brought. People have been forced to alter their work routines and they have lost their ability to socialize in a normal workplace manner. The loss of interpersonal interaction is seriously affecting those who have lost access to their designated workspaces.
Those in creative and collaborative fields may also need an office. Many teams are losing out on their best work because their teams have been required to stay home. Companies are also struggling to maintain their company culture and employee accountability with everyone dispersed. So, what do companies and individuals who cannot work from home for much longer do? 
The Future is Flexible:
We have lost our previous "normal" but the "new normal" is actually a hopeful concept. COVID-19 has definitely changed the way we view work. "Choice" seems to be the one thing that will work to promote everyone's happiness, as no one enjoys being forced to work exclusively in the office or from home. The future is going to be flexible: flexible work schedules and flexible workspaces. The benefits of remote work that we are seeing include that people enjoy the ability to choose their hours. They enjoy being able to pause their day and run an errand or take care of something at home before returning to their tasks. Flexible workspaces can help foster this "new normal."
When an individual is renting out a desk, they have access to it whenever they need and can choose the days that they will use it. Enterprise businesses can do the same for their employees, by renting out cost-efficient offices for a portion of their teams and giving them the choice. Due to the fact that shared offices are cheaper than traditional office spaces, members do not have to use their office every single day to get the most out of their payments. With lower costs for a desk, a small office, or a group office, members can decide where to work based on their needs. According to Coworking Insight's "2020 Future of Work Report", more than 70% of remote workers have stated that they intend to return to their flexible workspace when their safety can be guaranteed. People are already looking for ways to return and we believe this new hybrid model of work is here to stay.
People who do wish to return will have serious concerns about their health and safety. Traditional offices have yet to adapt to the new safety measures because companies have stated that they are not going to return to the office until, at the earliest, 2021. Flexible workspaces are now the easiest models to implement COVID-19 safety measures. 
As an example, The Professional Centre has already been able to adapt their spaces to implement plexiglass, mask usage, signage systems, reduced use of common areas, and air purification systems. We have also already begun to host virtual events and provide our members with virtual-work options.
Flexible workspaces are dedicated to providing their members with the best experience possible, and therefore make it a priority to ensure their spaces are usable and safe. This is why they are going to thrive as we see more and more people needing a secure space to work in. The pandemic is changing how people will view the office and the future is flexible. The "new normal" is here and COVID-19 is why. Hybrid schedules that put choice at the forefront will be the new "how" and flexible workspaces will be able to provide the "where."
---
Rethinking your organization's workspace? Discover our flexibly designed and fully managed enterprise office solutions.