The Rise of Luxury Coworking Spaces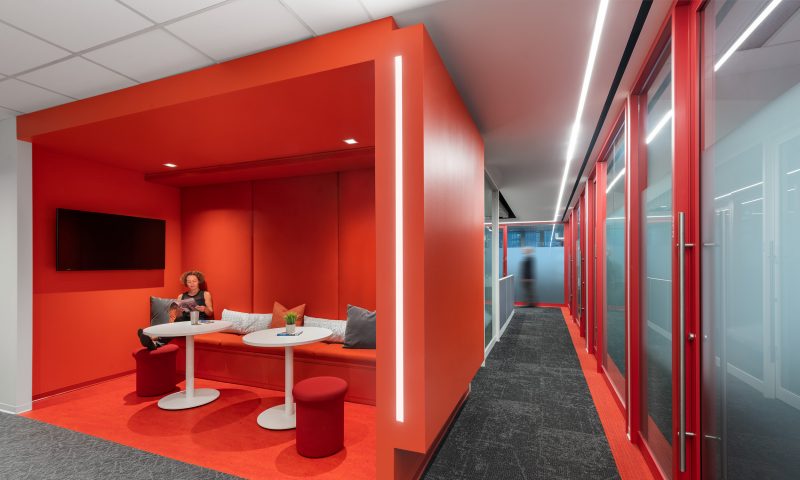 For years, coworking spaces have had a reputation for being a no-frills option. They were places where startups, freelancers and sole practitioners could get basic office space and services at an affordable price. But today, the shared-office landscape is evolving. Higher expectations, driven by a shifting corporate culture and a dynamic, discerning workforce, have significantly increased demand for specialized and luxury coworking spaces.
This new brand of high-end coworking provides the best of both worlds. It offers the high design, functionality and professionalism of a private office while leveraging the efficiency and cost-effectiveness of traditional coworking.
In fact, the rise of luxury coworking spaces has created an opportunity not only for entrepreneurs and small businesses looking for cost savings but also for large multi-national firms requiring premium office space for satellite offices and remote workers.
Stagnancy From Large Coworking Franchises
Many of the larger coworking franchises are still stuck in a growth model. They're rushing to expand and establish themselves as global brands. But along the way, they're losing focus on what matters — the people who work there. 
They're cramming as many people as possible into an increasingly smaller space to maximize profit. In a hurry to expand, they're failing to put the care and detail into the offices they already have. In the short term, it works out well for the shareholders. But it comes at the cost of a loss of functionality, professionalism, efficiency and ultimately, client satisfaction.
On the other hand, the new trend towards high-end coworking is giving business owners and their employees the space and resources they need to thrive. From world-class design to upgraded technology and amenities, to a carefully-curated clientele — luxury coworking spaces offer the space, stability and sophistication that businesses need to succeed.
By putting the focus on quality, not quantity, coworking spaces like The Professional Centre in Toronto offer a more boutique office experience. The focus is on what you need to succeed, bolstering long-term success for both the clients and the space.
Shifting Trends in Toronto Coworking
A decade ago, coworking was Toronto's hot new trend. Today, it's the new normal — complete with its own trends and variety. More recently, the biggest trend is medium and enterprise businesses switching to coworking spaces.
These larger businesses are making use of Toronto coworking spaces for satellite offices and meeting rooms. But to support their needs and image, they need a high-quality space. 
Luxury coworking provides the professionalism that protects their brand image, as well as offering the technological and administrative support to keep them operating at maximum efficiency.
With time, this trend has proven beneficial for larger businesses, as they receive the same improvements of a creative and collaborative atmosphere that is a staple of Toronto's coworking community.
Now that the benefits of these spaces are known, they are growing to rely more and more on shared offices in high-profile locations such as our financial district coworking spaces. These allow close proximity to main offices, and easy access for meetings.
It's Not Just The Big Guys That Benefit
Luxury coworking isn't just for large businesses. Even SMBs and startups are benefitting from the upgraded space. They receive enterprise-calibre amenities and support at SMB prices.
Administrative support like bookkeeping, payroll, and IT are available as part of a package or on a per-use purchase. It's like having a full-time support staff without paying full-time salaries. This keeps businesses agile, responsive, and affordable.
As well, high-class design boosts their professional image, inspiring confidence in their clients, partners, and investors. It also improves their attractiveness while trying to hire new talent.

Book A Tour At Our Toronto Luxury  Coworking Spaces
The Professional Centre has two high-end coworking spaces in Toronto's sought-after Financial District. Discover how our luxury shared office space can benefit your business. Book a tour today!