Three New Toronto Patios You Need to Try
Irrefutable Fact: Canadians love their summers! Undisputed Probability: Nowhere in the country is the season celebrated more passionately than it is in Toronto. Even while tending to business, the city serves as Canada's leading hub for business, technology, medicine and the arts. Torontonians view the lazy days of summer as a non-negotiable mandate to get outside and make the most of the sizzling glory that is summer in the city.
And even now that July has faded into the rearview, a solid argument can be made that the best is yet to come! Dazzling August and brilliant September days, not to mention balmy nights, are ideal for kicking back and enjoying the respite that is time spent on one of Toronto's flourishing outdoor patios. Be it extending a lunch-break or making an oh-so-pleasant night of it, busy Torontonians can be spotted living their best summertime life on the city's lively patios! Here's a trio of new(ish) outdoor patios, conveniently located in the heart of the city.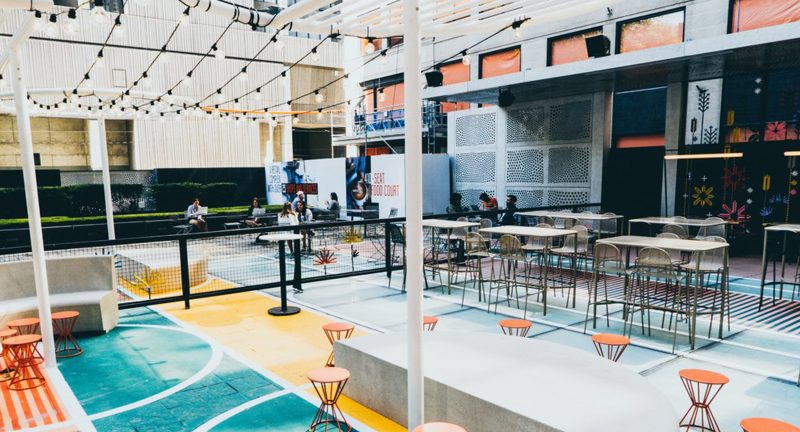 Assembly Chef's Hall is a rambling food hall where a dozen and a half chefs hawk their incredible offerings. Also home to a new enormous outdoor patio with its own bar which, if the consistent crowds are any indicator, is a perfect spot to gather to pay homage to a summer afternoon or evening. Located right in the heart of the city and home to a smorgasbord of delectable gastronomic offerings, you'll be impressed at how the Assembly Chef's Hall's massive courtyard patio effortlessly manages to strike just the right balance between a high-energy downtown haven and secluded getaway. With the multiple strands of hanging lights lending the nighttime stars a hand, join the multitudes relaxing in the soft glow while savouring tasty summer bites, live music and the impressive bar.
General hours (Patio Hours may vary) :
Monday to Wednesday | 7 am to 10 pm
Thursday to Friday | 7 am to 10 pm
Saturday | 10 am to 10 pm
Sunday | Coming soon!
Where:
111 Richmond St. W – Richmond-Adelaide Centre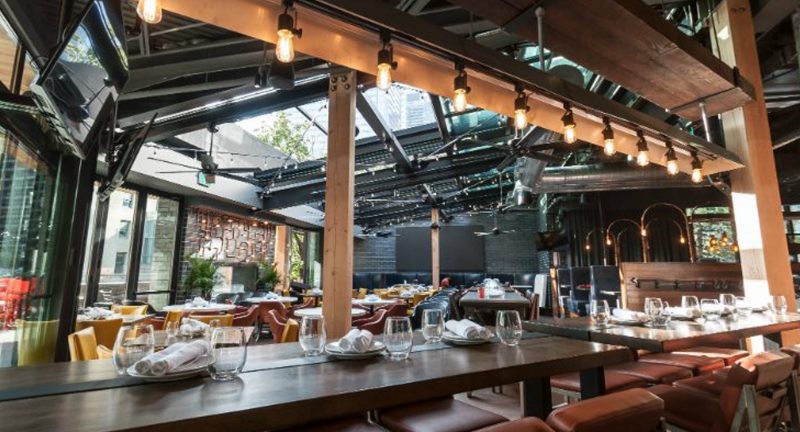 Seamlessly blending the indoors with the outside, it doesn't get much more summer-in-the-city than this bumping sidewalk patio overlooking busy Front Street! The roof retracts and the massive doors roll completely open so patrons can chill while watching the world go by at this Financial District favourite. Perched atop brilliant red metal high chairs, you can enjoy the boozy summer cocktails and the beats — there's usually a DJ spinning from Wednesday to Saturday — while soaking up the sunshine or partying under the starry night sky. Sample time-honoured, flavourful dishes or get your summer on with a number of fresh new offerings.
Hours:
Sunday: 11 am to 12 am
Monday to Thursday: 11 am to 1 am
Friday to Saturday: 11 am to 2 am
Where:
123 Front St. W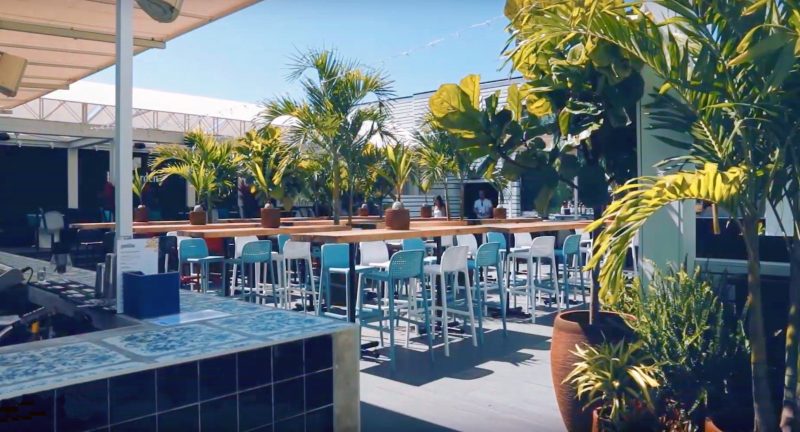 The Gaarden, Toronto's newest rooftop patio brought to you by Ink Entertainment, is a welcome addition to the city's thriving outdoor dining scene. This lush and green garden-themed space is proving to be one of the hottest spots of summer 2019. Make a new friend while seated at the communal high tops set among the verdant greenery. Soak up some Vitamin D while savouring impressive cityscape views. The Gaarden brings a whole new vibe to the already edgy Queen Street West. Finish up a day of shopping the funky neighbourhood with a Frosé at the 20 seater bar…or turn up the heat after a day working the phones over jalapeno margaritas in a private booth. Whatever your summertime pleasure, the city's newest patio hideout has got you covered.
Hours:
Tuesday to Friday | 4 pm to late
Saturday | 1 pm to late
Where:
314 Queen St W
Toronto offers all manner of extraordinary opportunities to get outside and bask in the wonder that is this big Canadian city in the summer. Scattered throughout its interesting and diverse neighbourhoods, any of its many eclectic patios can serve as just the spot to revel in an authentic urban summertime immersion before or after an outing. And since most patios stay open for as long as the weather holds, a Toronto patio is a great way to squeeze the very last drop of summer magic from this coveted season.
---
Locating a business in Toronto? Need a private or coworking office, or virtual office for your business? 
You can discover an exceptional coworking office experience at The Professional Centre (TPC), the Toronto coworking space where more is standard. If you'd like more information, call The Professional Centre today at 416-367-1055 or contact us.