Transitioning to a Hybrid Workforce: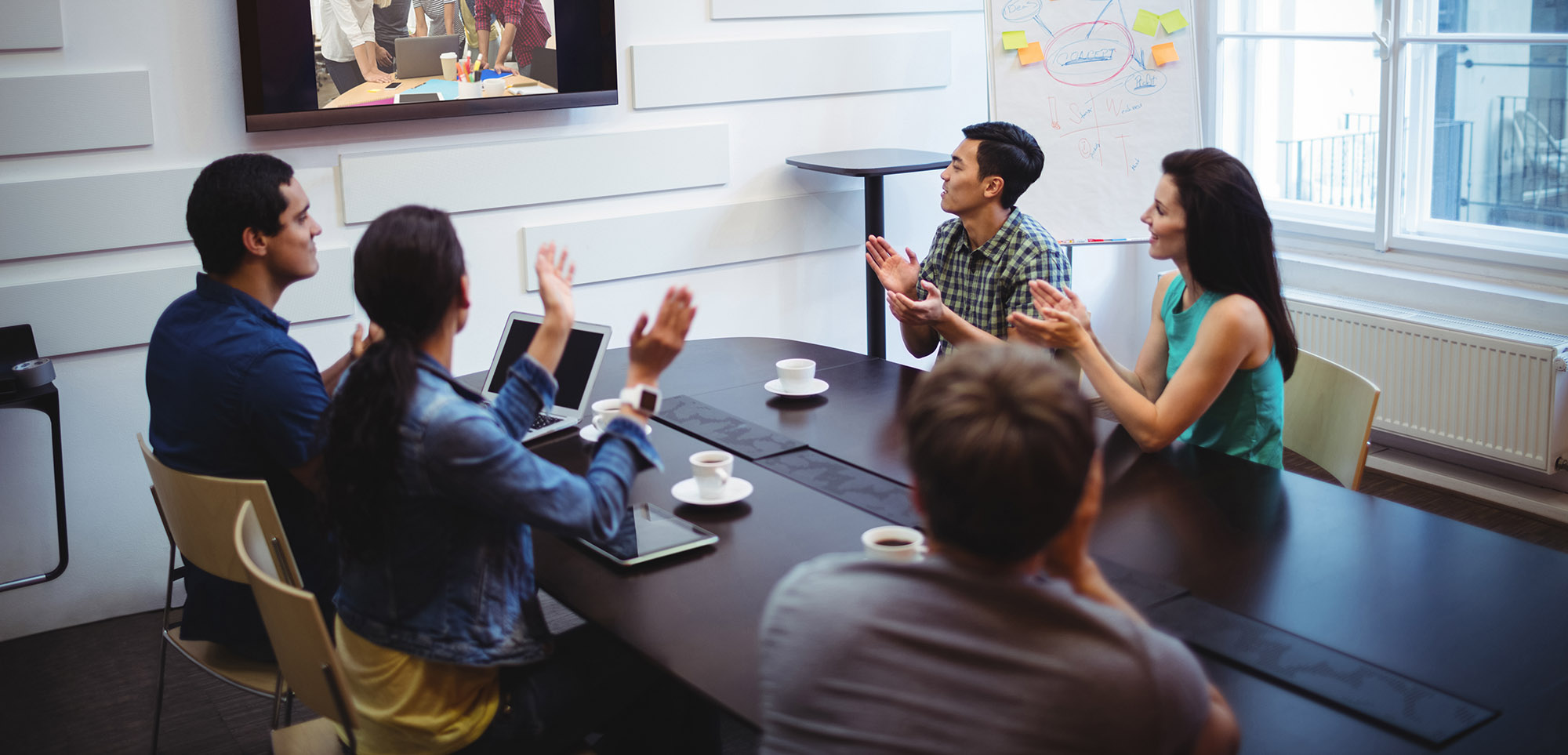 In the year 2020 there is only one thing that we can be certain of, and it is that we cannot be certain of much right now. With the state of the pandemic constantly evolving, our lives have changed many times over the last 7 months, and we have and will continue to adapt. The main lesson we are all learning is that flexibility is an essential mindset right now, especially when it comes to work; "flexible" is becoming the word of the future. 
Though it was previously only considered a luxury that many of us wished for, working from home became the new normal when COVID-19 first hit. Due to how little information we had on the virus at the time, companies had no choice but to shut their office doors and make their teams entirely remote. And yet, work-from-home has received mixed reviews from the general public, with some people loving their newfound freedom and others feeling major negative effects on their productivity. This has led many to believe that there is no "one-size-fits-all" solution, and many companies are coming to the realization that a hybrid work model is the best option moving forward. 
If you are new to the terms "hybrid work model" or "hybrid team", they describe situations where part of a team works from home and part of it works together in one space. "Mobile workforce" and "mobile employees" are phrases that have actually been around for a while, with many fields of work having employees who choose whether they come into the office or use a separate space.  
What is new, though, is that now much of the workforce is mobile, and chances are that even if offices open their doors again, some people will still opt to continue working from home for at least part of the week. People enjoy the freedom that comes with working from home. They get to choose their own schedules, adjust their hours to their needs, and spend more time with their households. Some have never even enjoyed going into the office in the first place.
There is also another category of workers that will choose neither work from home or the office. Some are dubbing it the "work-from-here" crowd. These employees may have found their own alternative options to working from home, such as renting desks at flexible workspace providers or working in public areas for the day. They may be content with their individual solutions and may not want to switch up their routines too much with returning to the office. 
This does not mean, however, that we should not open our doors again. On the other hand, plenty of newly remote employees are reporting feeling less productive, less connected to their cause, and less responsible for their work. Some do not have a designated workspace in their homes, are taking on learning-from-home with children, or simply have too many people in their home space to work effectively. It has also been difficult for smaller companies to maintain their company culture with so many distributed team members. The place for communal discussion is getting lost in translation over virtual screens and chats, and employees are losing out on the small interactions that make them feel connected to their peers. There are also many additional financial commitments related to cybersecurity, software, tech support, and more that come with an entirely remote team.
So, it is now looking like a hybrid model of work is the best option for everyone, as it incorporates options for most types of employees. In order to incorporate a hybrid model of work, your company will need a flexible return to work plan – there's that word again – that allows employees to work from home (or here) at times while also giving them a private and collaborative office space in which they can be productive. It is also important, when implementing a flexible work policy, that this policy is adaptable to the evolving pandemic status.
Rent affordable office space. If you or your company is looking for an affordable way to bring employees back into the office, flexible workspaces are your solution. You can find many different sizes of office space and services to accommodate your company's needs. As an example, The Professional Centre offers different sized offices that accommodate teams from up to 100 people and down to singular desks for individuals. The amenities and high touch areas are being sanitized frequently throughout the day, masks are required in all common areas, and there are air purifiers placed regularly throughout the floors to ensure it is as safe as possible. You can set your team up with support services, meeting rooms, mail, and more, at affordable prices.
Get your team on a rotating schedule. If part of your team is working from home, one option is to rent out a smaller office (e.g. one sized for 4 people) and have teams of 8-10 people come in on rotating schedules. Your team can then work from home part of the week and still be able to work together for the rest of it. Team members will be able to choose their own schedules, still enjoy the freedom of remote work for part of the week, and also start working together in a centralized space again. It also allows you to explore more affordable workspace options, as you will not need to make space for everyone on the same day. Even large companies, such as Google, are embracing the rotating schedule and have opened their doors at a lower capacity to ensure there is a safe amount of people using the office at one time.
In order to ensure the hybrid work culture succeeds for your team, there are a few things you should take note of.
There should be open communication with you and your team members. Some may be reluctant to return to the office due to conflicting schedules, childcare, or safety concerns. Being flexible to their needs and open to hearing critiques will build a strong foundation of trust between you and your team. There should also be clear indications as to why they are being asked to return to the office. Explaining why and how it will be done is vital to ensuring your team feels it is safe to return.
Offer support to both types of employees. Remote team members may be struggling in different ways compared to your co-located team, so ensure you are checking in regularly and being flexible for both types of employees. Some may feel they are being asked to take risk by coming into the office but may also feel they are not fully benefiting from remote work. It is important to allow your team to voice any concerns and issues they may have. It is also important to look out for signs of burnout, as it has become a growing problem with work during the pandemic.
Be inclusive to both types of team members. There should be no sense of favoritism between your co-located and remote teams, as you do not want an "us vs. them" situation to occur. Remote team members may start to feel that there is more focus being given to the in-office staff, if you are not cognizant of it. To avoid this, ensure that both types of team members are receiving information in the same way. All of your meetings should continue to take place on a video conferencing platform, continue sending out important information through group emails or chat channels, and set the same objectives for all team members, regardless of where they are working. If new topics of discussion come up in-office, always suggest getting remote team members on a call to discuss, to ensure no one feels they are being left out of the loop. It is also important that if you still have staff that do not want to return to the office, that you are ensuring that they still get face-to-face time with you virtually.
Help your team through their re-entry anxiety. Some of your employees may be struggling with being asked to return. Some may feel that you are asking them to put themselves at risk, so ensure that your space is as safe as possible and that you are taking all precautions necessary when it comes to managing COVID-19. It is also important to continue to be flexible on how often you ask them to return, as one important factor in navigating re-entry anxiety, is to not do too much at once.  You can see an in-depth list of ways to navigate returning to the office here.
Our current reality is built around flexibility. Flexible working, where employees are able to center their work schedules around their current commitments, is most likely here to stay. The next step is to offer your team a safe and secure space to work in, and with everyone dealing with financial stress, flexible workspaces are the way forward. Renting more affordable smaller spaces is a great financial alternative to traditional office space. Finally, having a flexible in-office policy will allow you to rent the smaller space and let your larger team choose when they come in and what days they would like to coordinate with the rest of the team. This is going to be the new way forward and we are looking forward to helping companies with this transition.
---
Rethinking your organization's workspace? Discover our flexibly designed and fully managed enterprise office solutions.