The Virtues Of A Virtual Office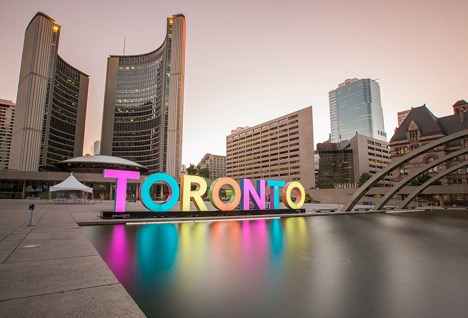 Toronto's virtual offices are making a real impression. Companies of all sizes, from freelancers to enterprises, are snapping up virtual space. They provide services and benefits that can elevate any company's productivity and professionalism.
We take a look at Toronto's evolving business space scene and explore the virtues of virtual offices.
Professional Appearance
One of the most sought after benefits of a virtual office is boosting your professional image. A virtual mailbox gives a business a prestigious downtown address, without the cost of renting physical space.
Having this address on your letterhead improves your credibility and security. Many lawyers, for instance, work out of their own homes. They'll often choose to use a virtual mailbox instead of their home address.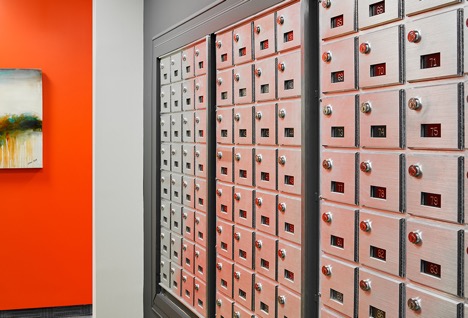 In addition to adding prestige to their business, this also affords them the security of not listing their residence, making it a great alternative workplace solution for lawyers.
Having a Financial District mailing address isn't just great for Toronto residents. It also offers opportunities to companies who service Toronto but are headquartered far away. A virtual mailbox allows you to expand your service area while establishing trust. Companies and clients are more confident when they see a nearby address. It shows that you are available and can handle their business needs.
The Financial District has the highest office rental cost in the country, nearly 100% higher than Toronto's average rent. A virtual office provides this sought-after high-profile address without the price tag.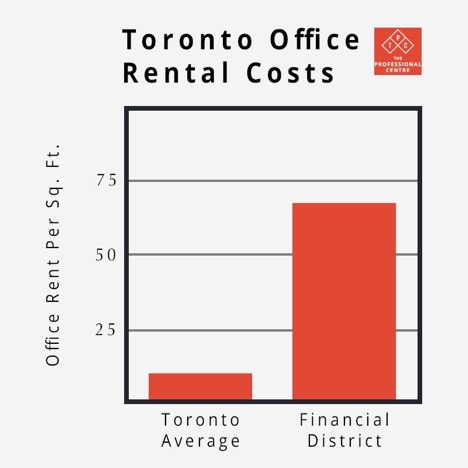 Many new companies launch without a physical address. For B2C businesses, this can make a company look less trustworthy and reduce sales. A physical address legitimizes your business in the customer's mind.
Additional Virtual Services
A virtual office offers more than just a mailbox. A range of additional services that increase your business' versatility and professionalism also exist. It the easiest and fastest way to upgrade your home office.
Taking advantage of on-demand services, like administrative support, keeps your business lean without sacrificing capability. A virtual secretary offers a real person answering your phone calls to promote your professionalism. And our financial support services keep your books in line without the high cost of hiring extra full-time employees.
Some of the additional support services a Toronto virtual office can provide include:
Virtual secretary
Printing & photocopying
On-site shredding
IT Service
Programming services
Payroll
Banking & deposits
Bookkeeping
As well, virtual office plans in coworking spaces can include access to a number of amenities. These range from printing, photocopying, and high-speed internet, to a place to work and/or meet with clients.
A Place to Go
A virtual office doesn't just live online. Virtual office packages can also offer physical space. It's a great alternative to coworking desk rentals if you aren't in the office often, or don't need a desk.
At our downtown Toronto coworking spaces, our virtual office users can use the lounge area as much as they need. The lounge is a great place to work, with high-speed internet and plenty of networking opportunities.
It's a popular option for our virtual tenants who often work from home and need a change of pace. It also gives a professional location for informal interviews and client chats over a coffee. A modern, well-designed space shows people that you're an agile, up-to-date business that can handle their needs.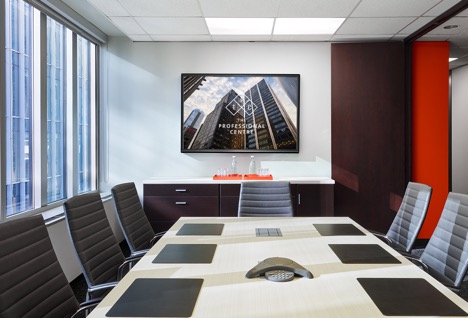 For more formal or private meetings, meeting room rentals are available. Virtual office users have access to better rates and priority booking for meeting rooms. The fully-equipped meeting rooms add to your professionalism and are sought after, even by large enterprise companies.
As enterprise companies move into Toronto coworking spaces, meeting rooms are one of the most in-demand services. You can have access to the same meeting spaces at great rates.
Rent a Virtual Office in Toronto
Virtual offices are the real deal. Grow your business' prestige and functionality with an address and amenities in Toronto's financial core. Contact us today for inquiries or view our malibox and virtual office pricing plans.